How to import your Rakuten (LinkShare) earnings reports
Import your Rakuten sales reports
Let's get those Rakuten reports into Affilimate 💪
Start by opening two tabs in your web browser:
Rakuten's Affiliate Portal in one tab
Affilimate's Performance overview in a second tab
We need to find two pieces of information to create the connection between Affilimate and Rakuten's platform.
Your Report Token
Your Site ID
Your Network ID
Step 1: Find your Report Token
In the top navigation menu, go to Reports > Reporting.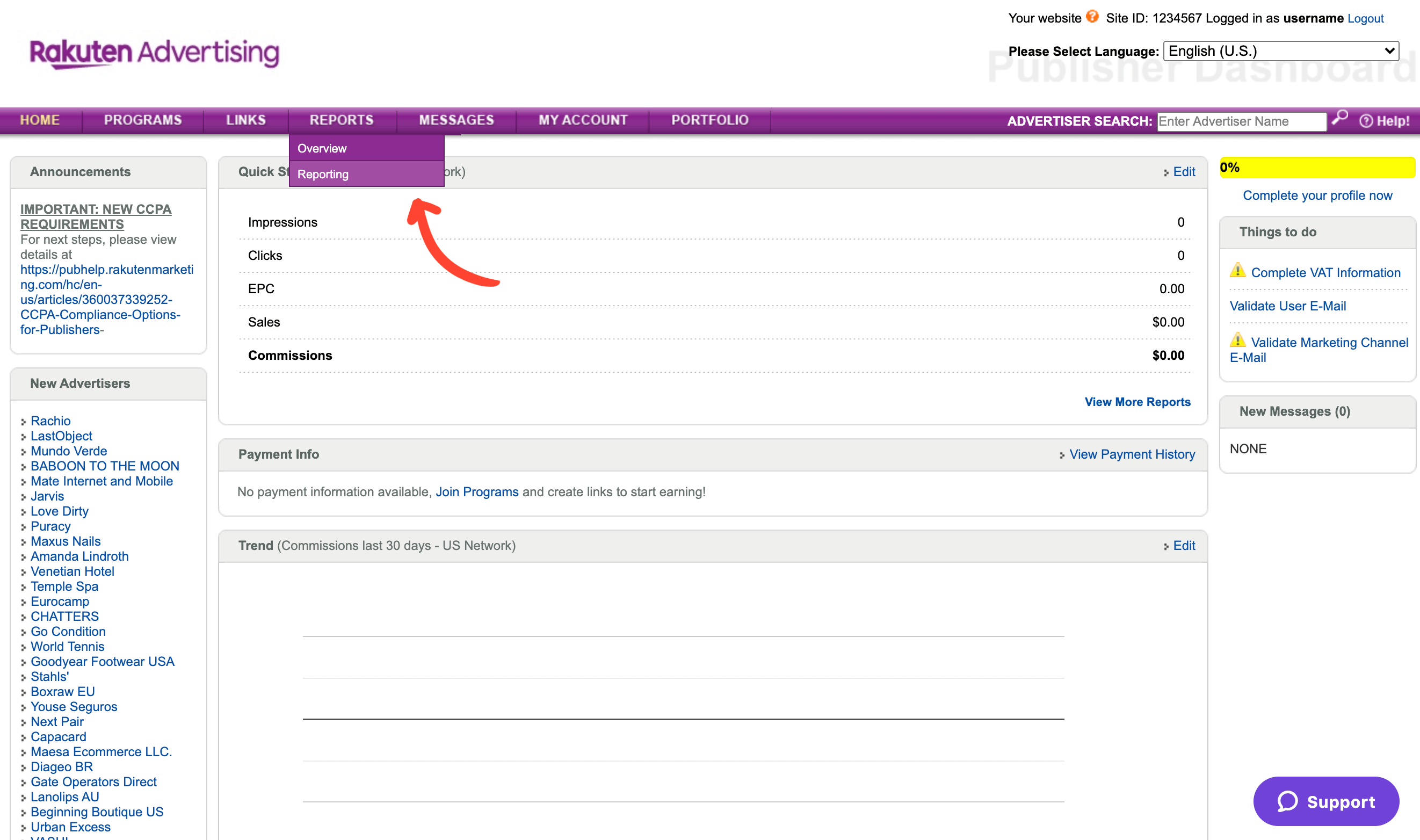 Click the button labeled Choose Report and then pick the first report in the menu.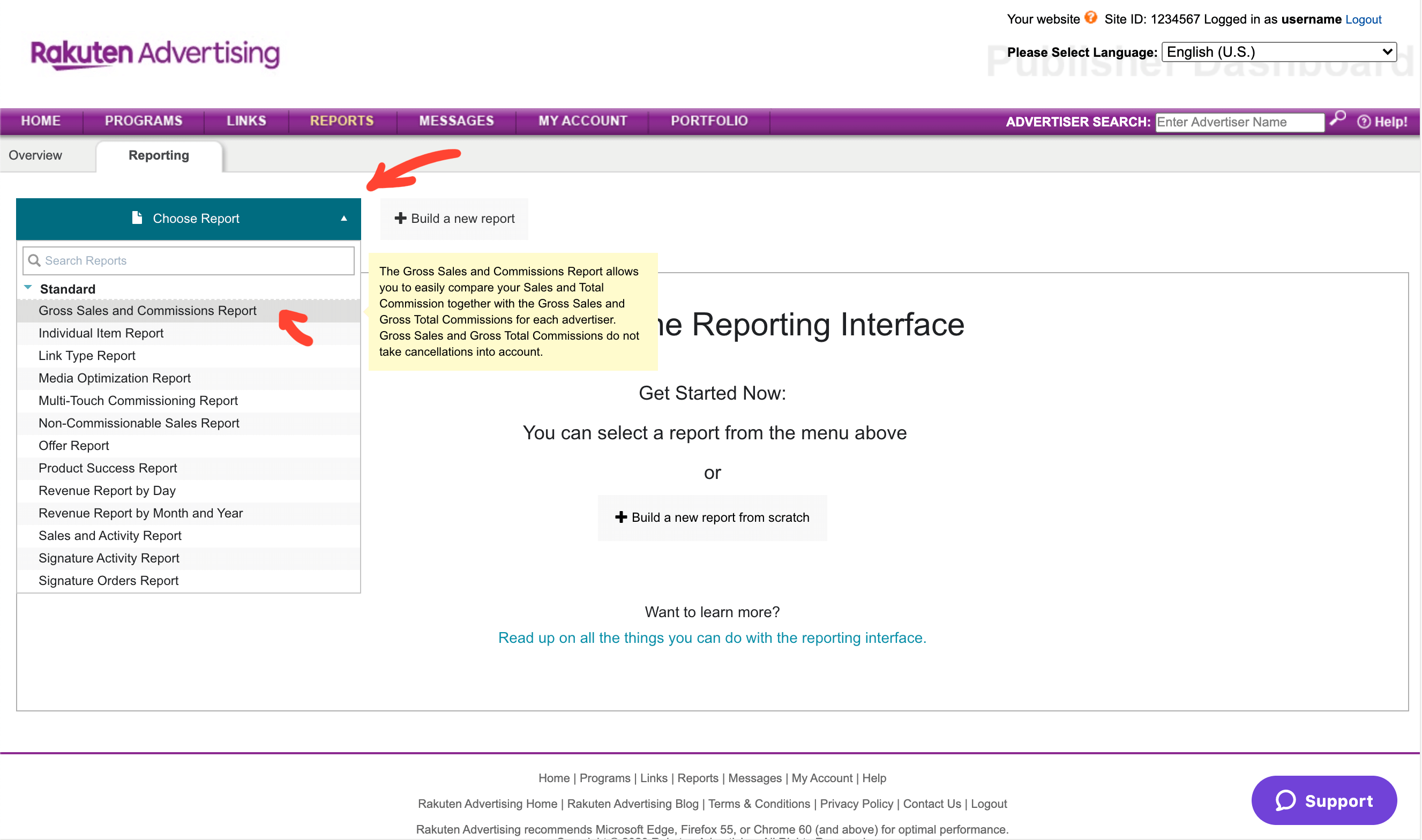 On that page, click the arrow next to View Report and then choose Get API.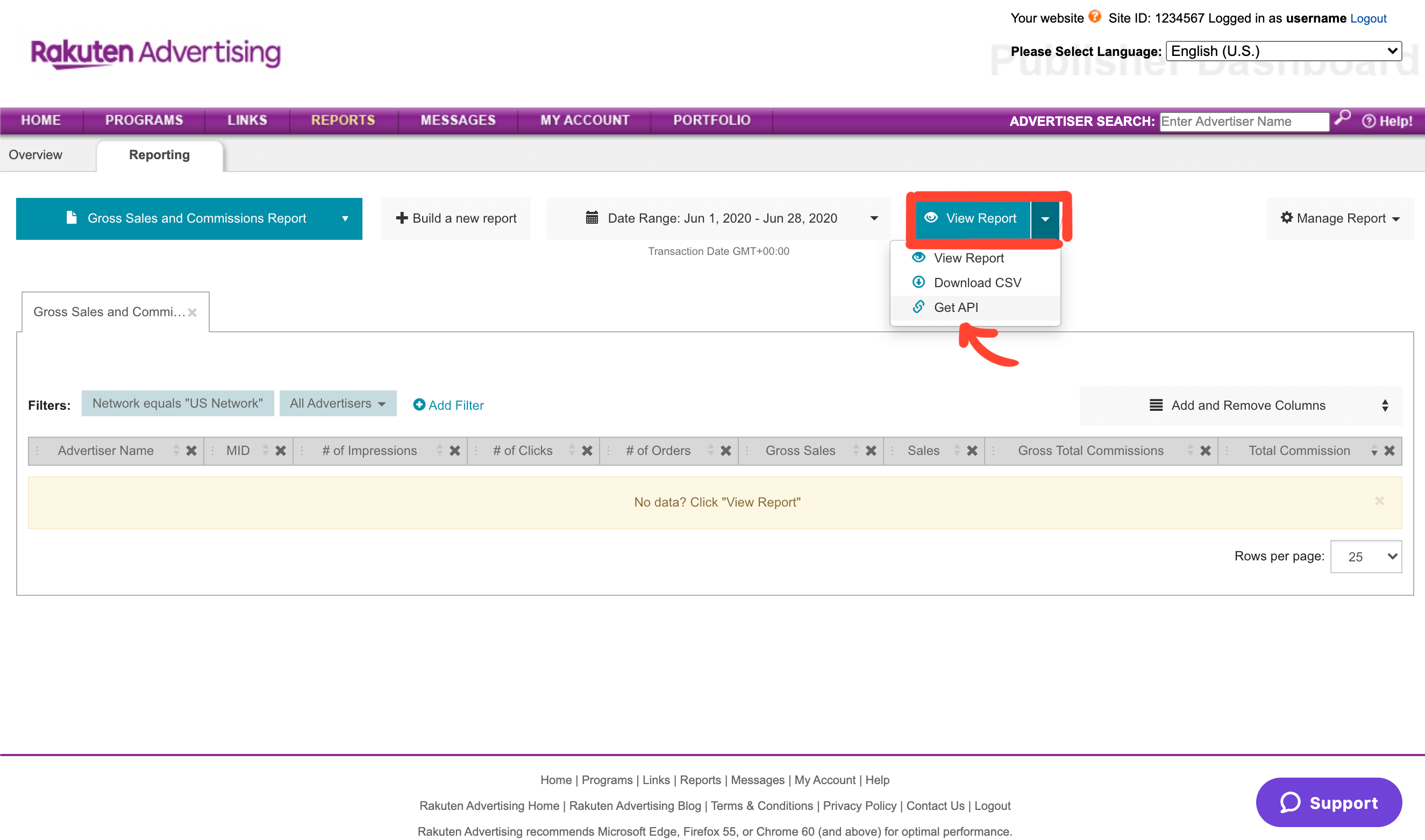 This will open a popup. Select all text after token= and copy it into the field in Affilimate called API URL Token.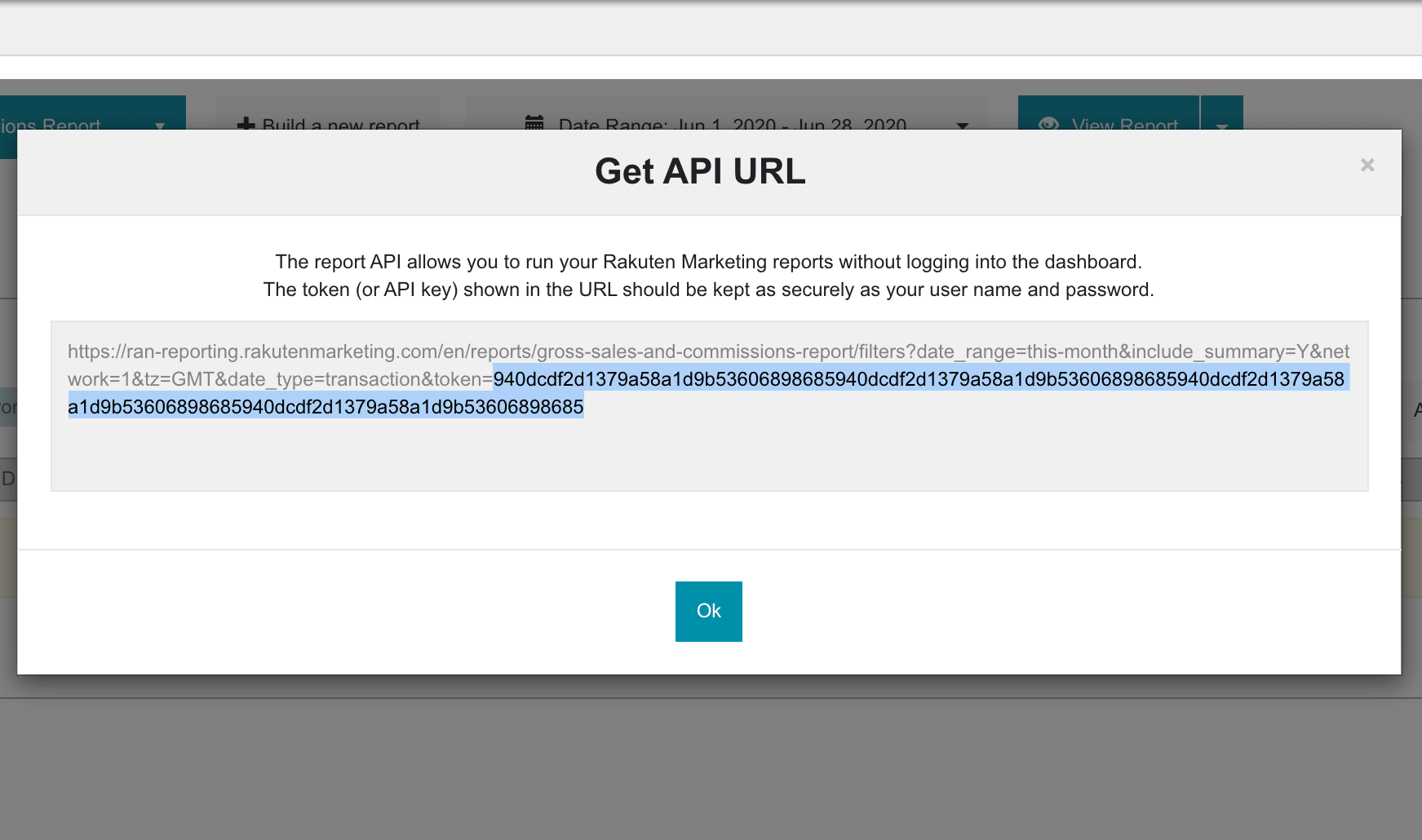 Step 2: Find your Site ID
Look in the top right corner of the screen on your Rakuten dashboard.
After Site ID you'll see a 7-digit number, which is the Site ID.
Copy and paste that into the field in Affilimate called Site ID.

Step 3: Find your Network
In Rakuten, each country has its own "network". You need to figure out which countries the affiliate programs you belong to are in.
Go to Programs > My Advertisers.

Then just look at the flags for each program you are in. You will add additional connections in Affilimate for each country represented.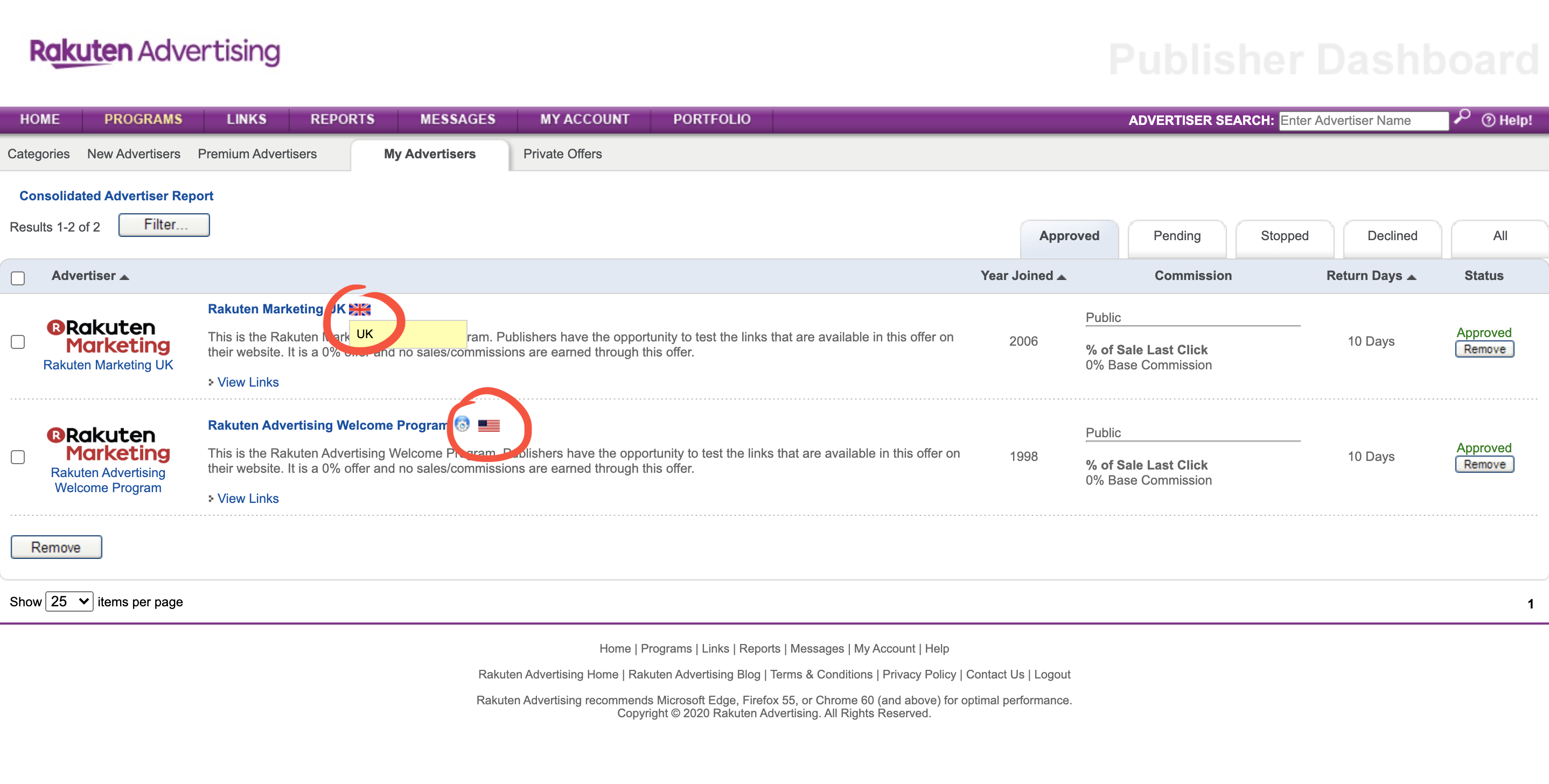 Step 4. Import your past commissions
After you've pasted your API Token and Site ID into Affilimate, choose the website that the Site ID is associated with and the Network.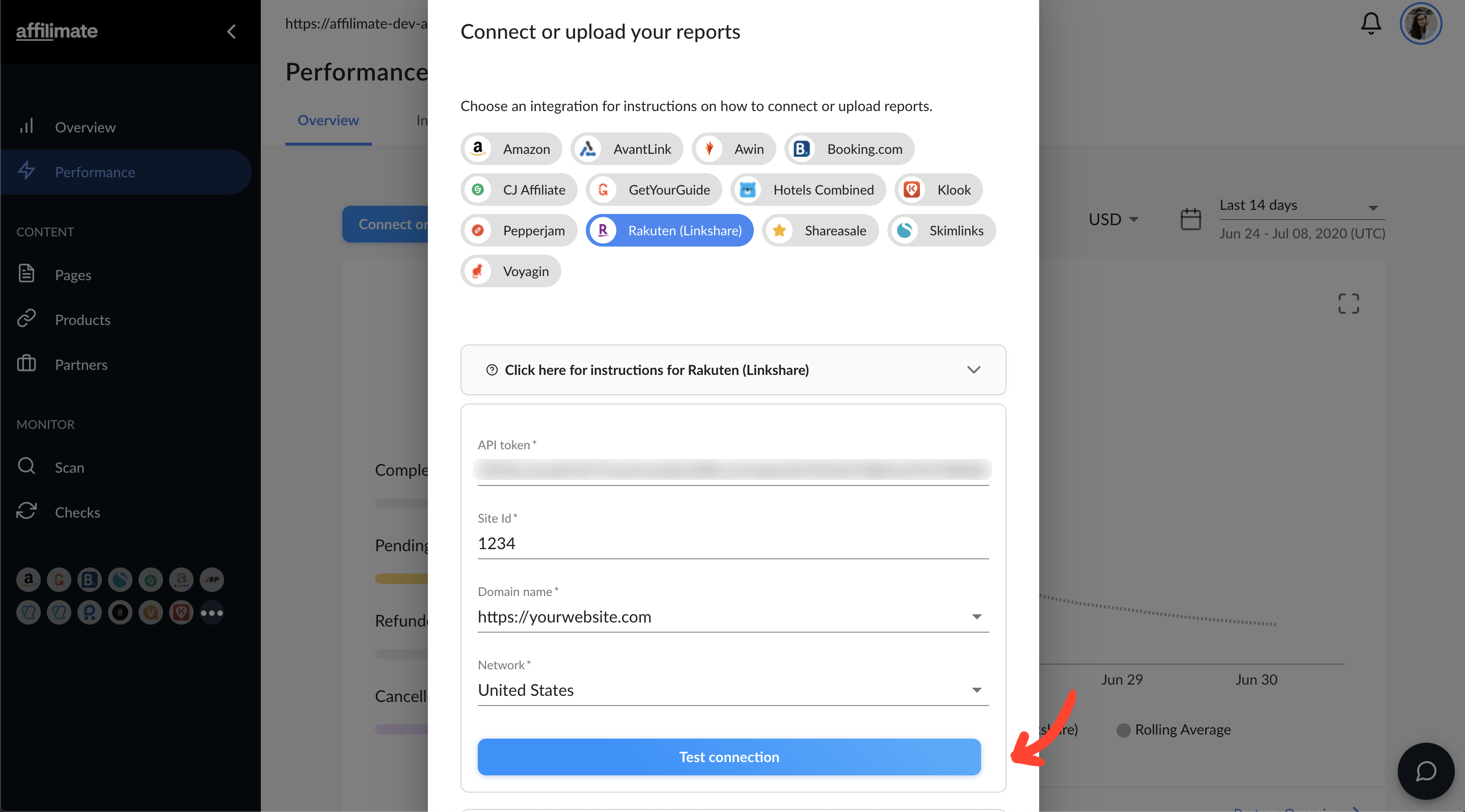 Then click "Test Connection". This can take a few minutes, depending on how fast Rakuten responds to our request.
Once it's successful, you'll see a green message and the option to Import Sales.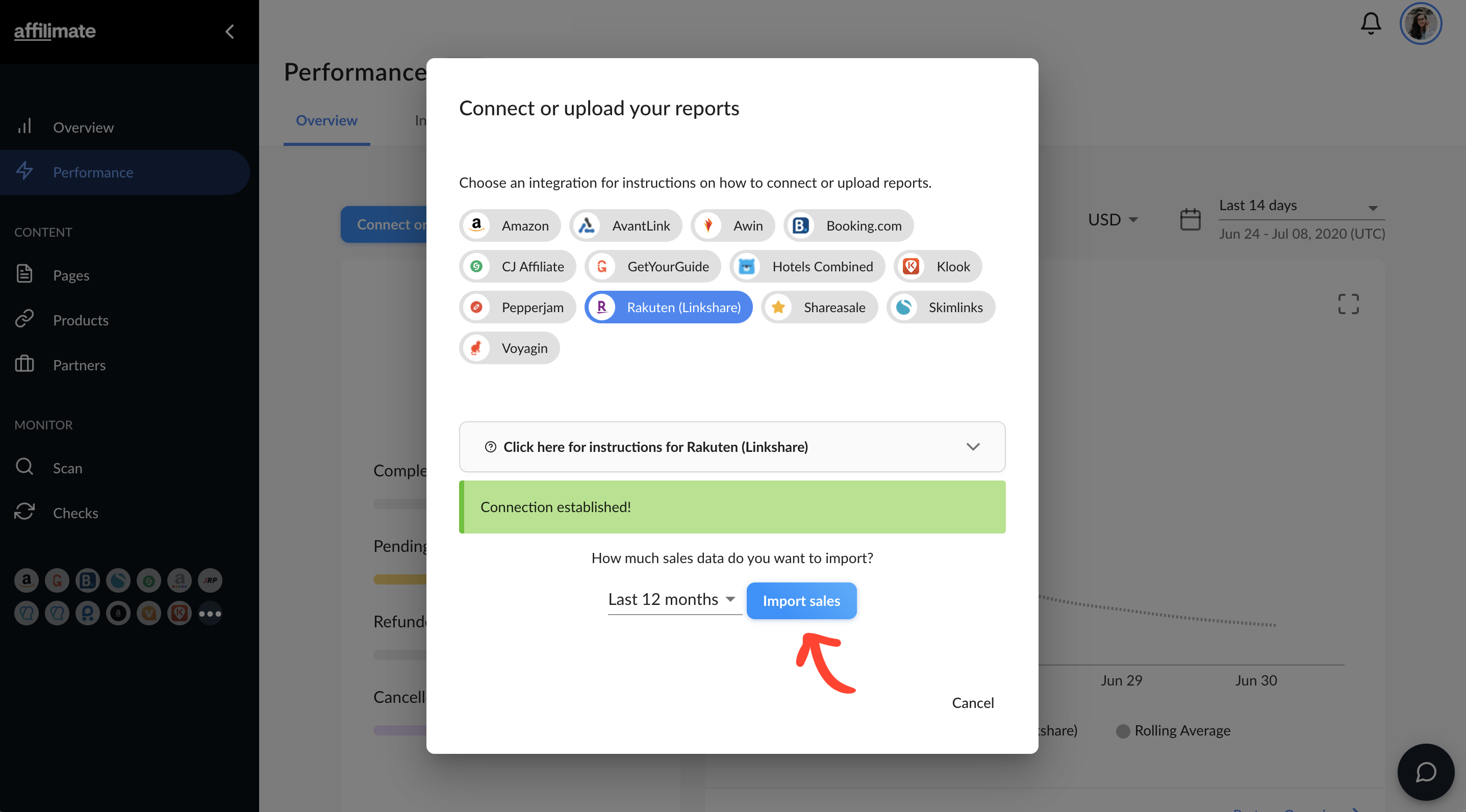 This will pull all your commissions from that time period (usually 12 months). Preview them and then click the "Upload sales" button.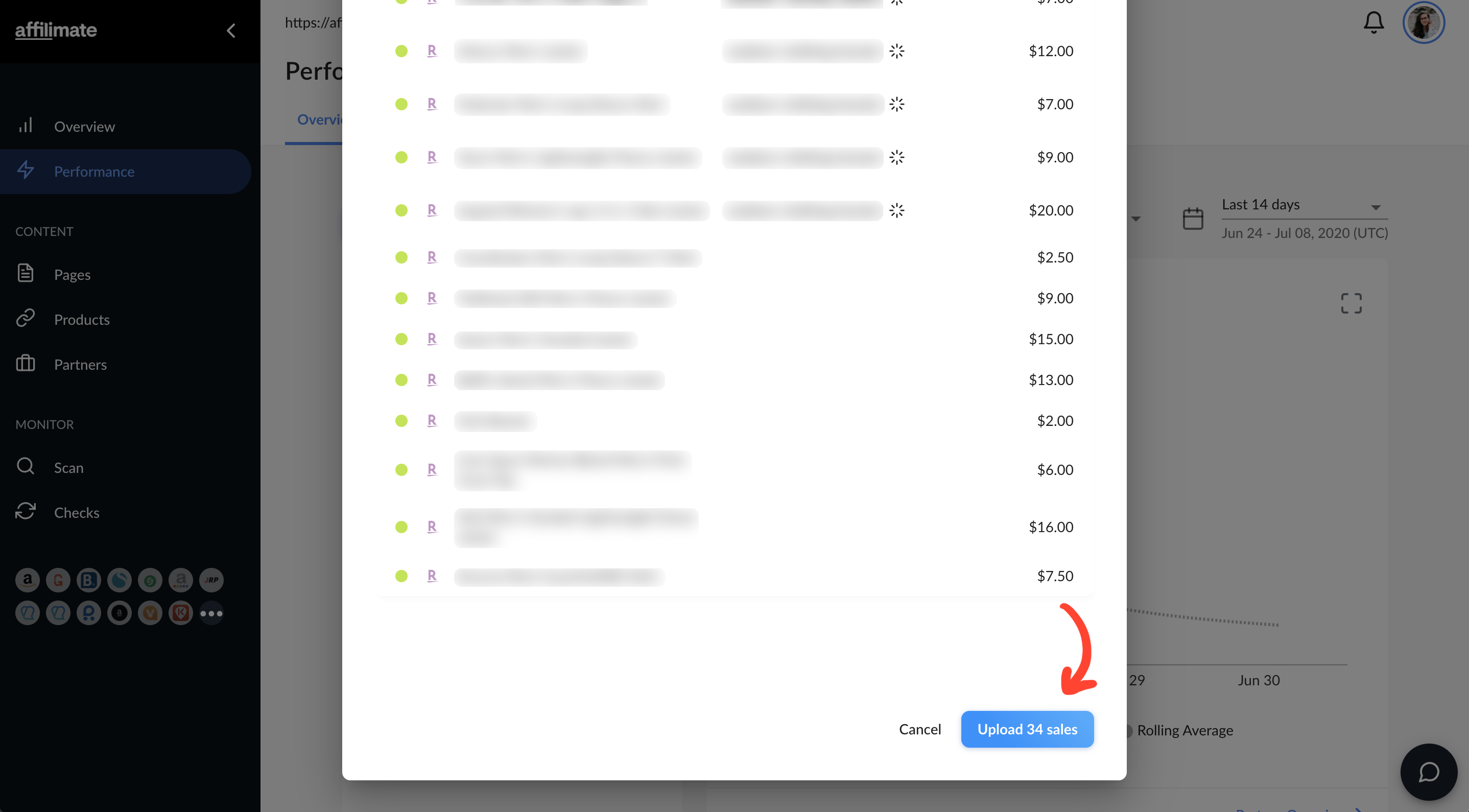 This will import your commissions and put them on a schedule to be pulled regularly for you.
Step 4: Enable Smart Labels for Rakuten links
This step is optional, however Smart Labels will give you the best tracking and takes just two seconds.
Start by opening Affilimate's Integrations page and flip the switch in the column called "Smart Label"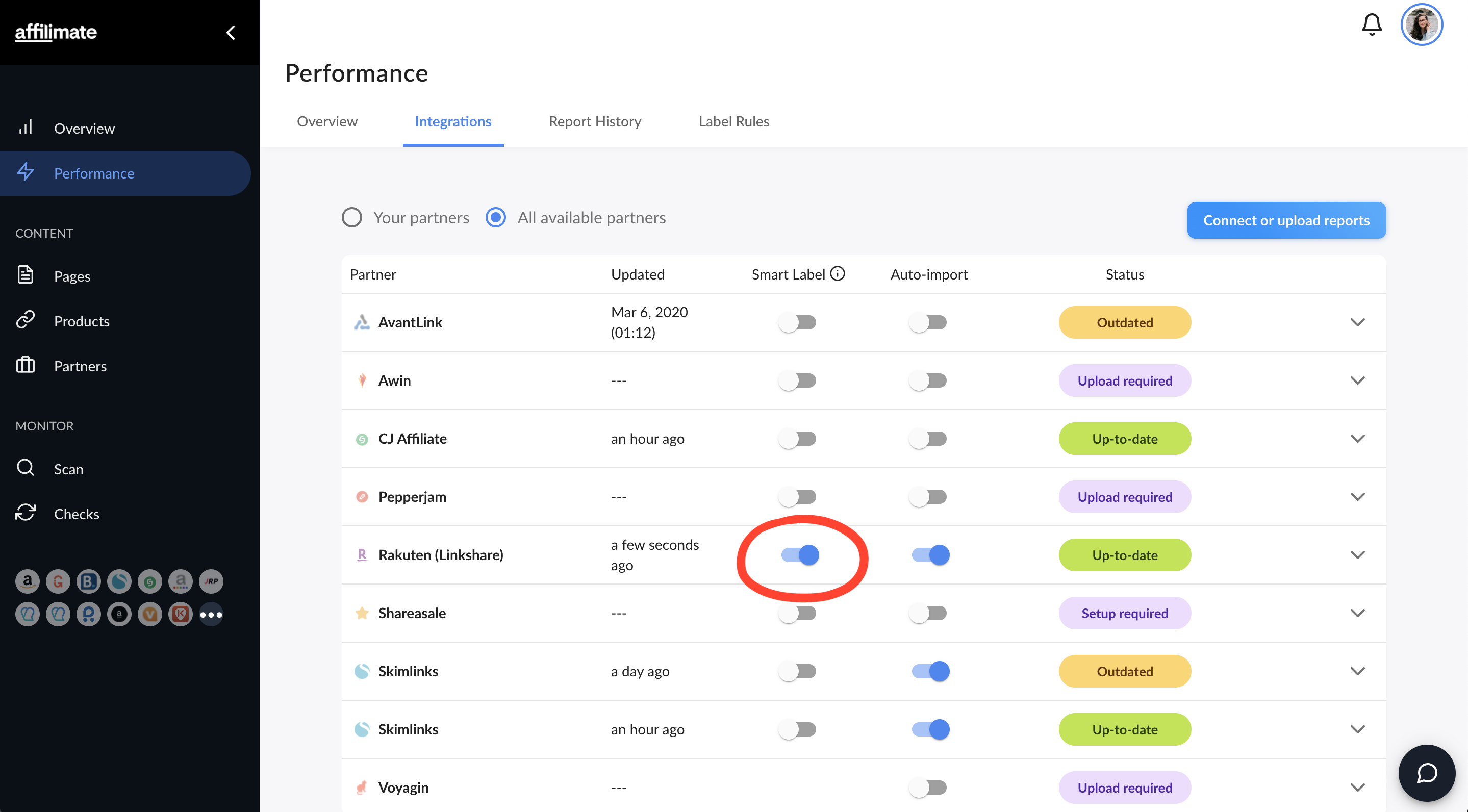 Already using U1s in Rakuten? If you want to keep your existing Link Signature tracking system, or merge them with Affilimate's Smart Labels, click here to learn more about applying Label Rules to your sales.
You made it! 🥳
Here are a few ideas of what to do next:
Look at frequently refunded products and see if you should replace them in your posts, or if those products are out-of-date.


Learn which products are earning you the highest commissions by sorting the Sales table by the "Amount" column.


Learn how much you've earned from a specific product or brand by searching for all sales with a specific word in the product name. The sales total and chart will adjust based on your search, too!
Still got questions? Email us at support@affilimate.com and we'll help you out.