How to import your Pepperjam earnings reports
Import your Pepperjam Ascend sales reports
Let's get those Pepperjam Ascend reports into Affilimate 💪
Start by opening two tabs in your web browser:
Pepperjam Ascend in one tab
Affilimate's Performance overview in a second tab
Step 1: Find your API key and Website ID
First, we need to find three pieces of information to create the connection between Affilimate and Pepperjam's Ascend platform.
Your API Key
Your website ID
Your Pepperjam account currency
Step 1a: Find your API Key
After logging into the Pepperjam Ascend platform, go to Resources > API Keys.
Click the button labeled "Generate New API Key".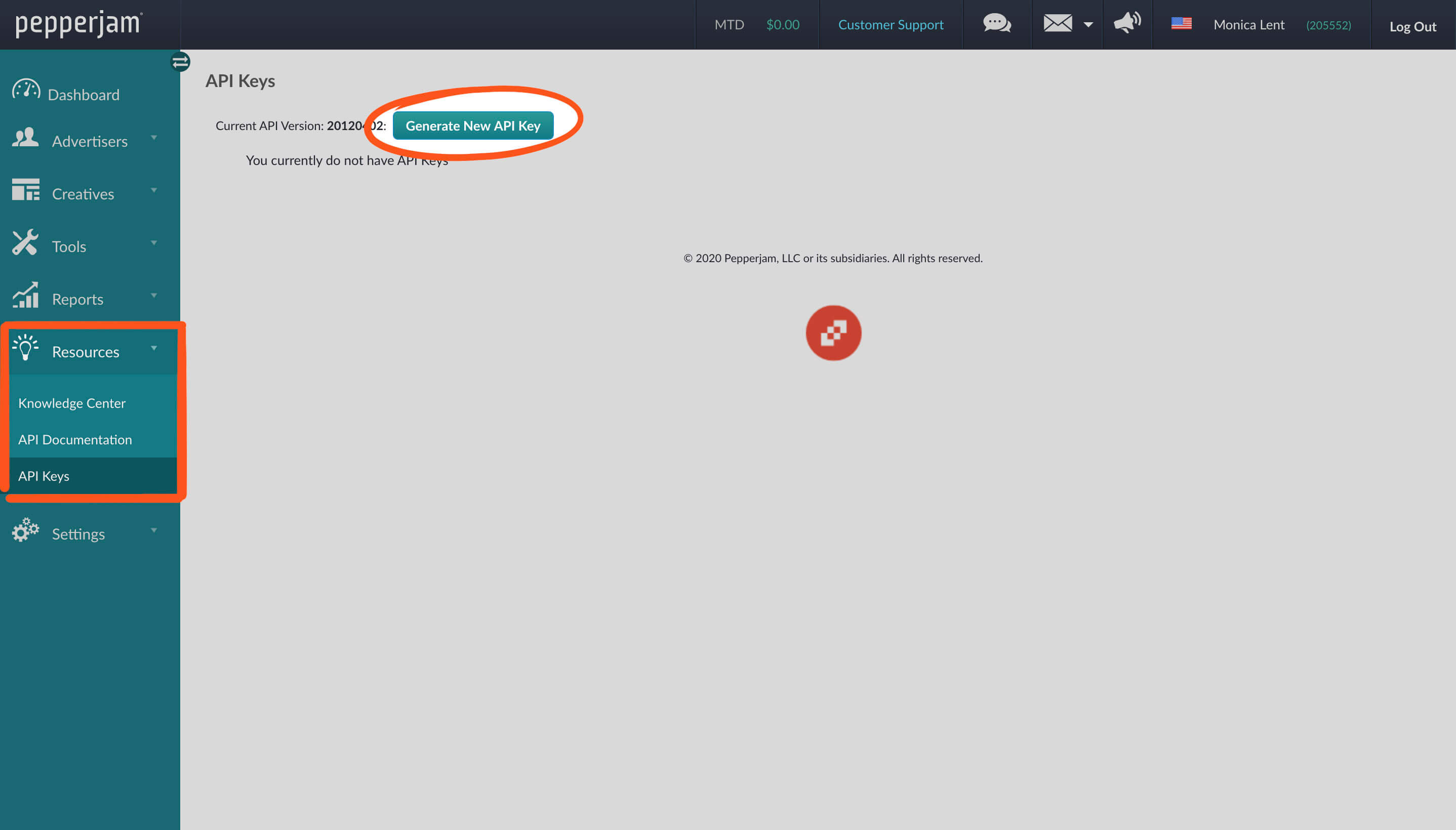 This will create a new API Key for your account. You'll need to copy this into Affilimate later.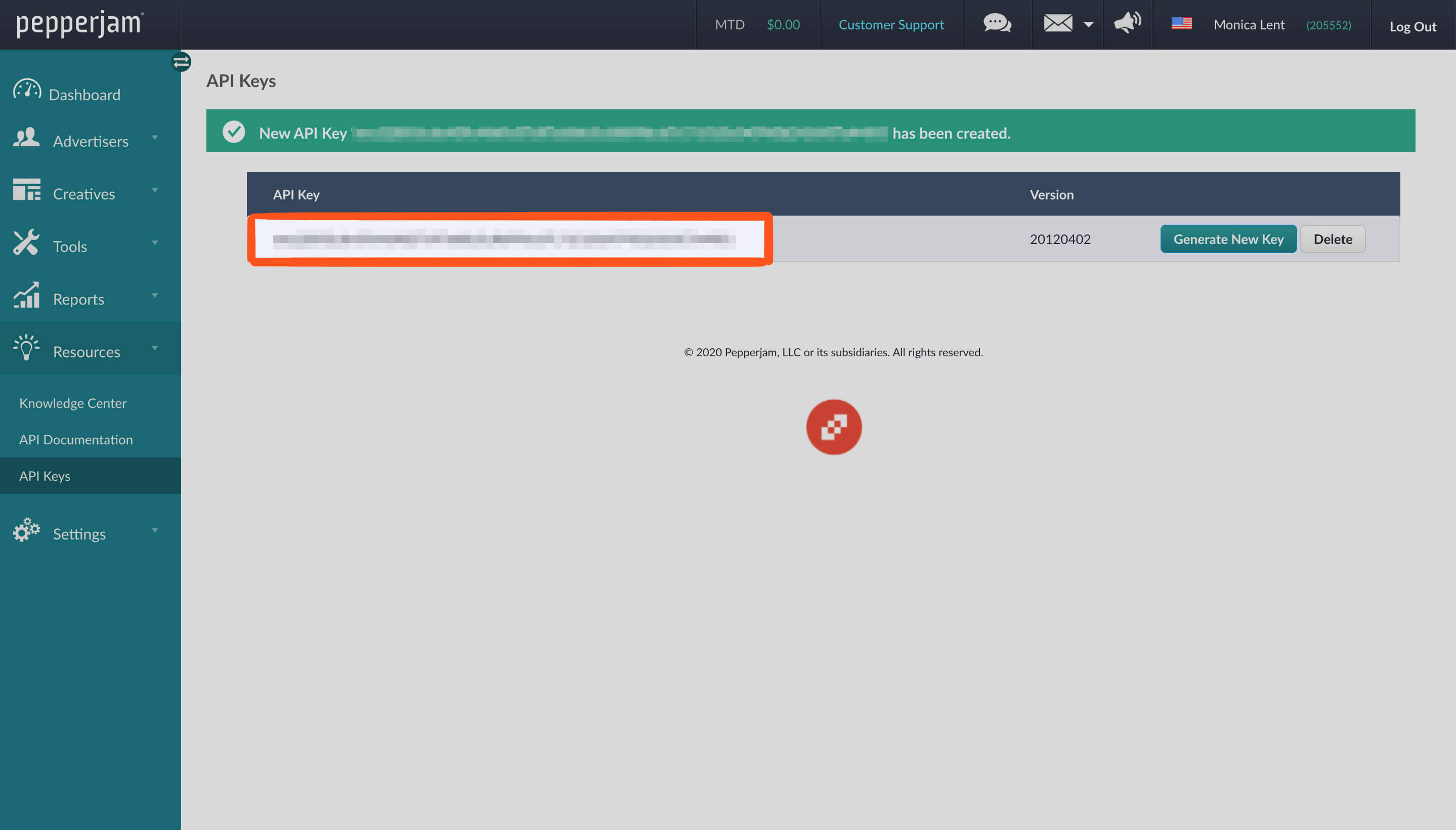 Step 1b: Find your Website ID
While you're already on the API Keys page, look for a six-digit number in the top-right corner of your screen next to your name.
That number is your website ID.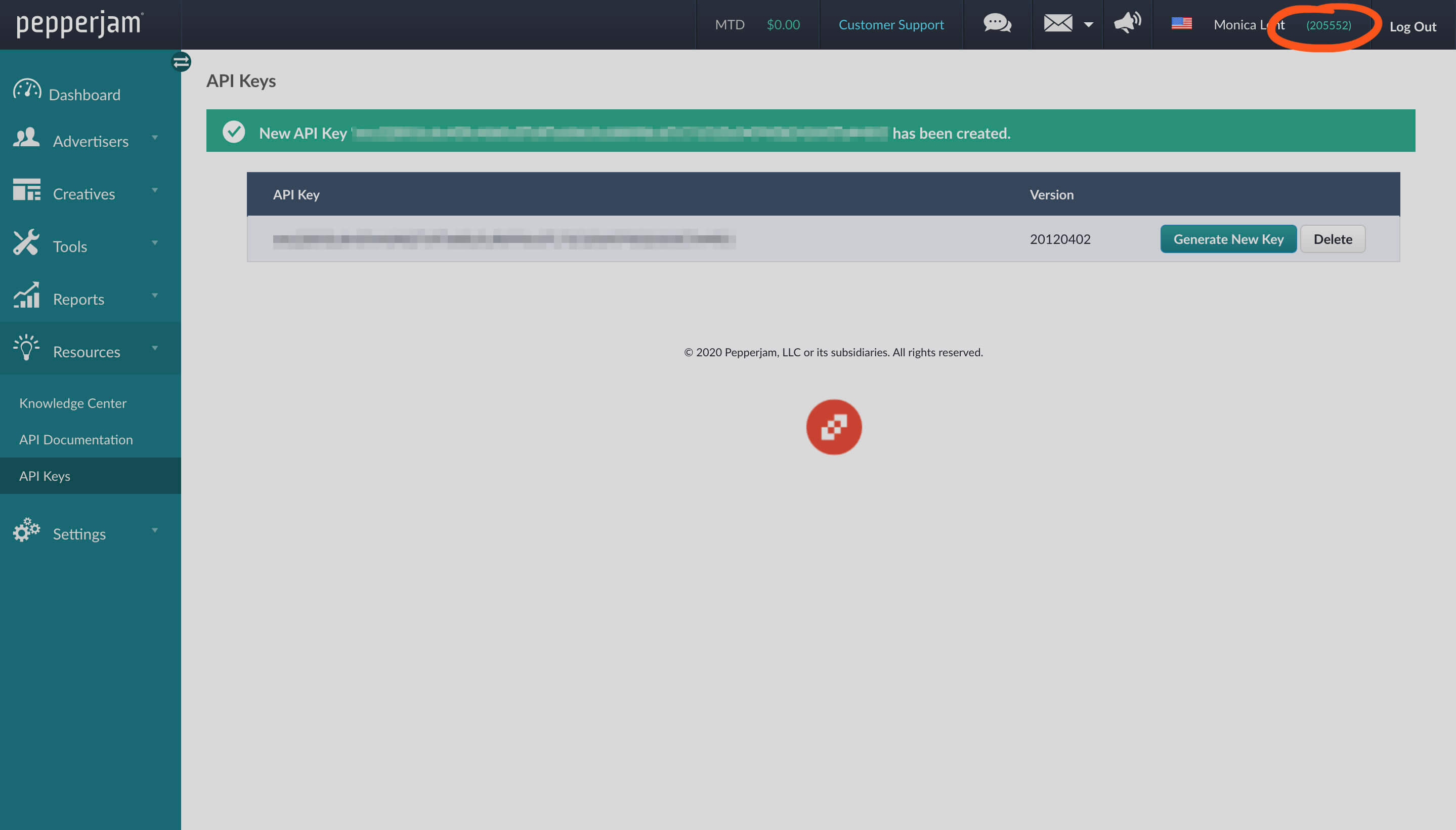 Step 1c: Find your account currency
If you already know your Pepperjam account currency, skip this step.
If you don't already know what your account currency is, you can find it by opening your Profile Settings by clicking on your name in the top bar.
Scroll to the bottom of the page until you reach Payment Methods. You'll see your Pepperjam account currency there.
Step 2: Connect Affilimate to Pepperjam Ascend
Now, you'll take these three pieces of information and push them into Affilimate!
To start, push the Connect more reports button on the Performance overview page.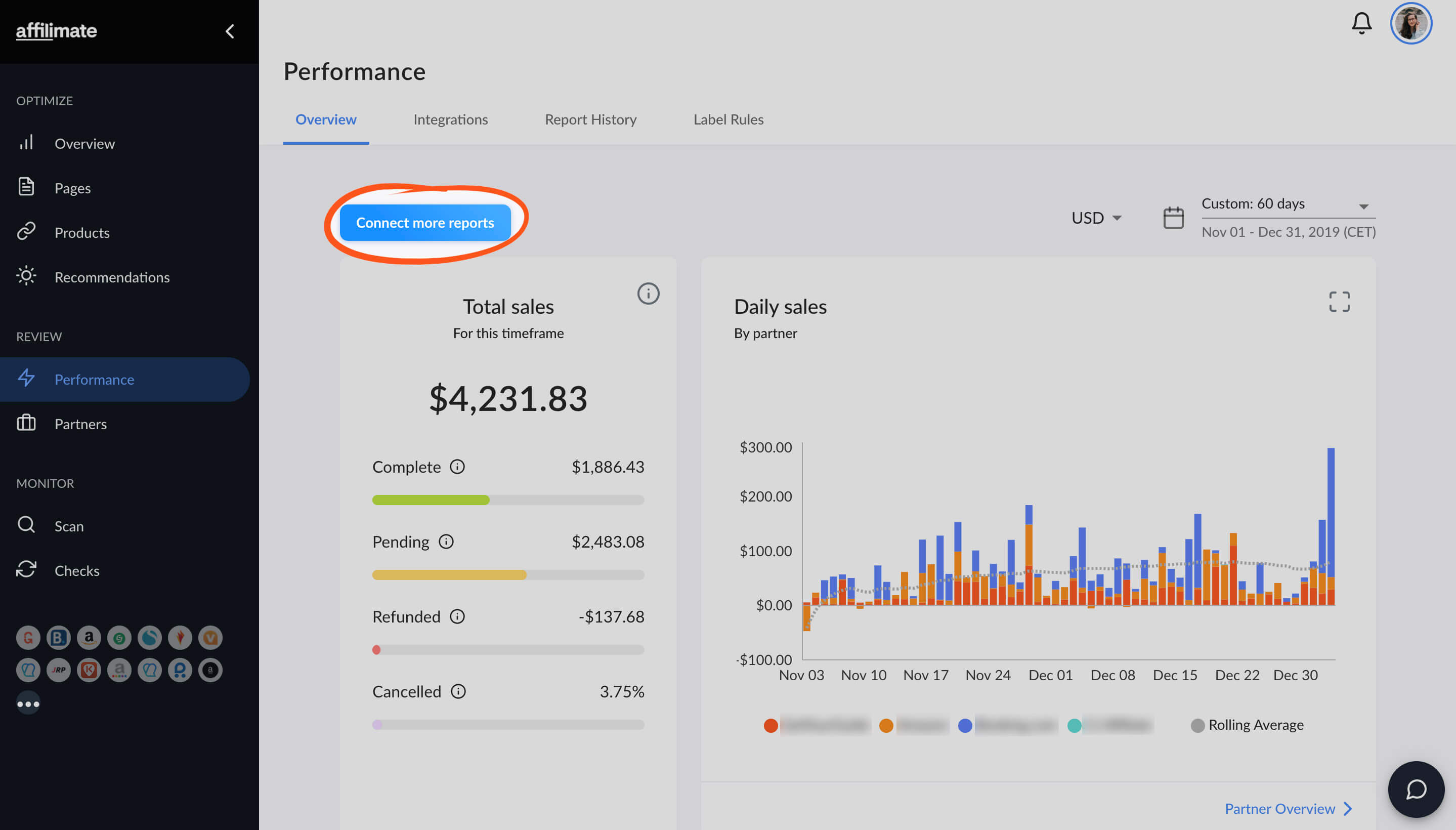 In the pop up, choose "Pepperjam" and provide the following details:
Your API Key — the long code you generated on the API Keys page
Your website ID — the six-digit number
Your Pepperjam account currency — e.g. USD, CAD, EUR, AUD, etc.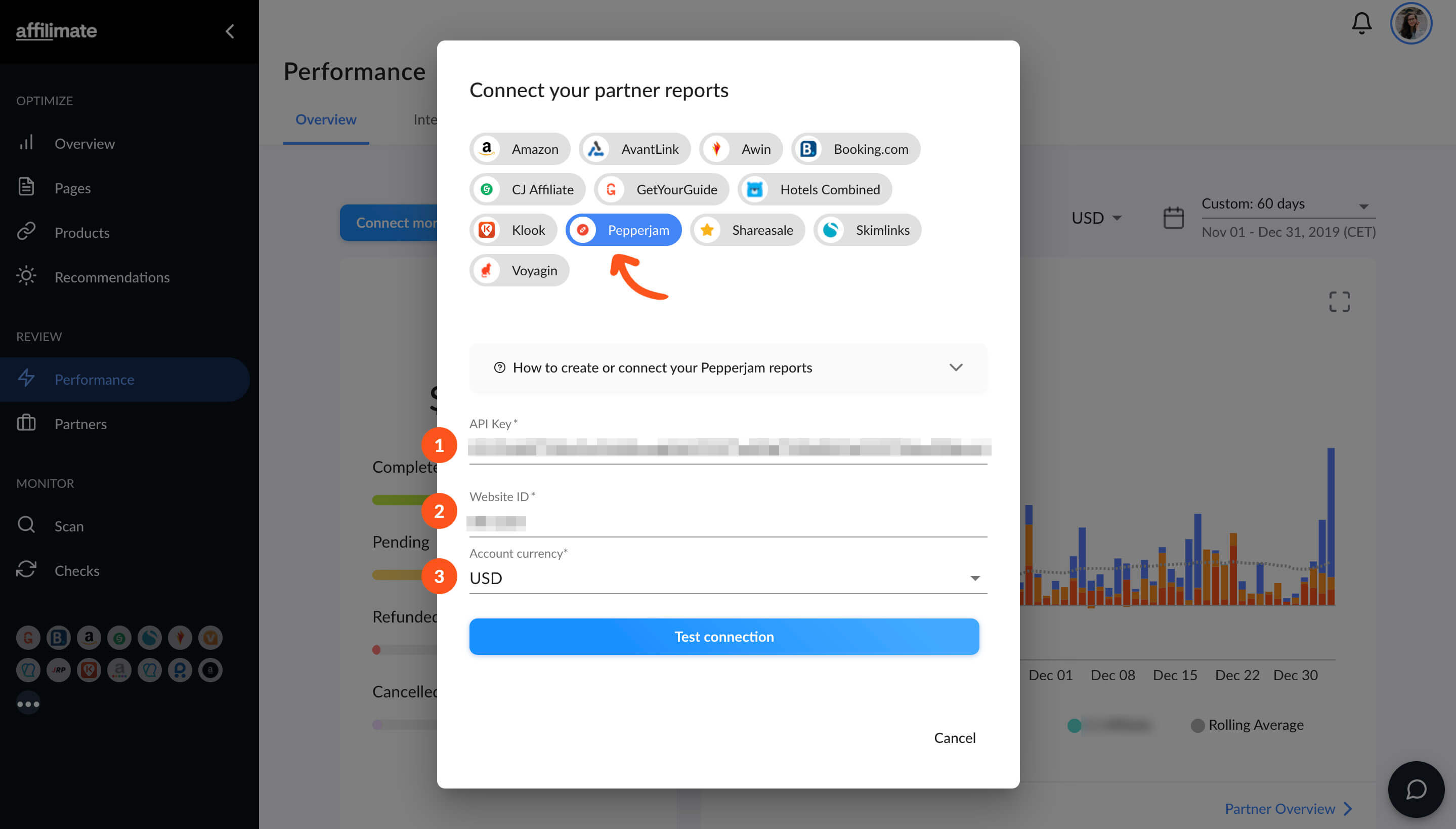 Click the Test connnection button, and we'll verify that your credentials are correct.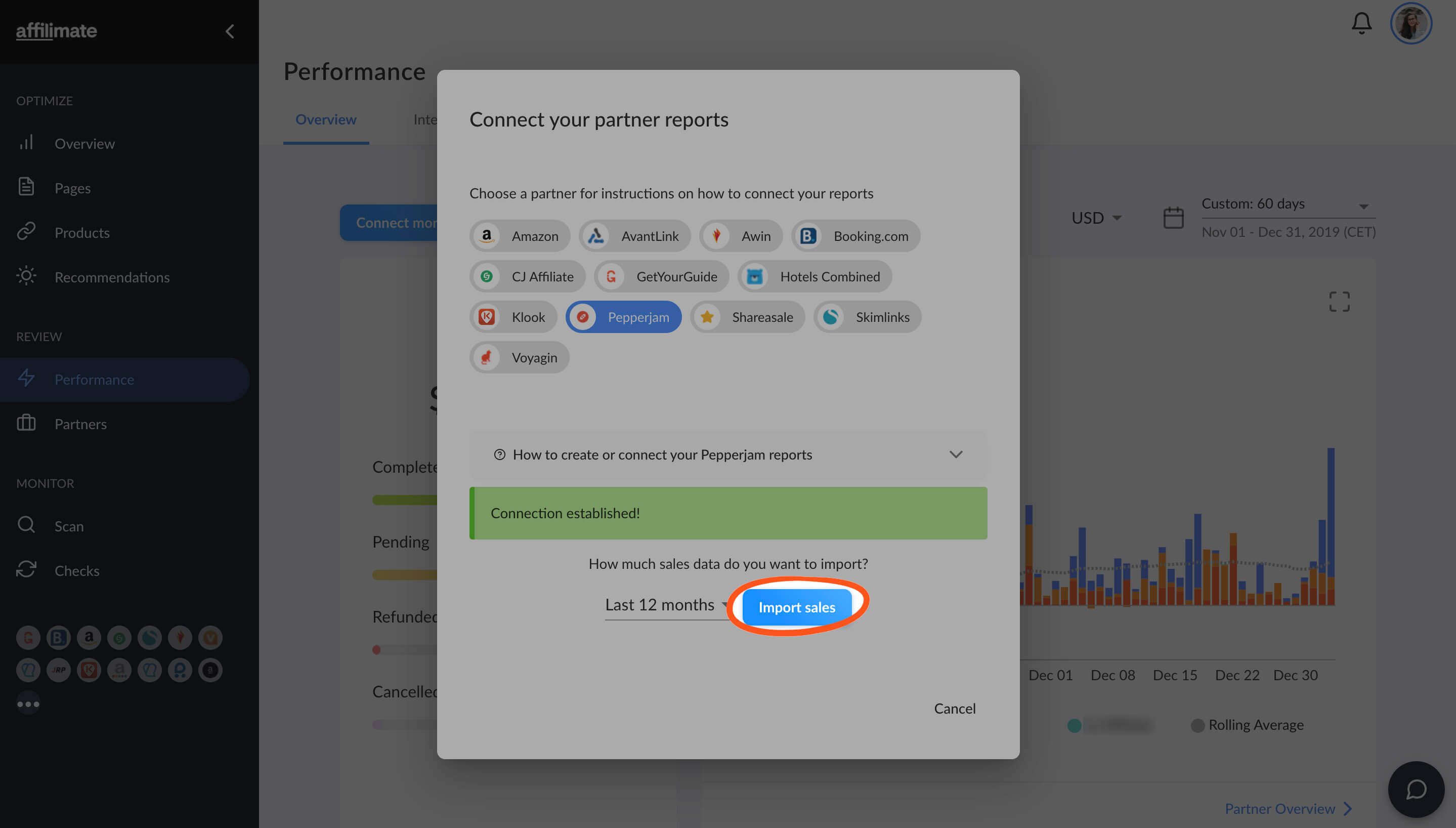 After you test your connection, you'll be asked how many months worth of sales you'd like to import. Follow the steps and you'll be done!
Step 3: Enable Smart Labels for Pepperjam links
This step is optional, however Smart Labels will give you the best tracking and takes just two seconds.
Start by opening Affilimate's Integrations page.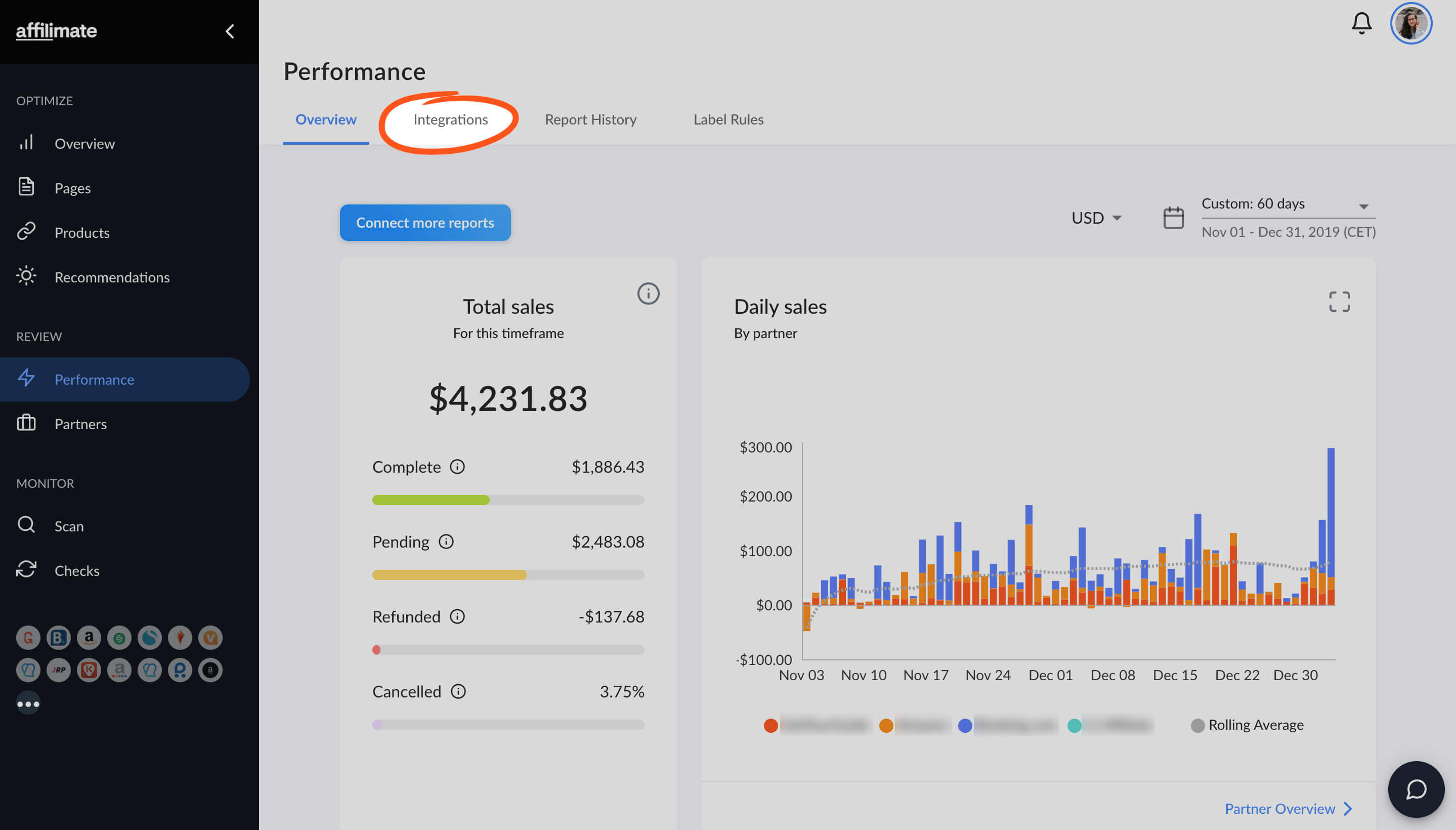 Scroll down until you see "Pepperjam". If you're already tracking Pepperjam links, you'll see it under "Your Partners". If you haven't imported any Pepperjam links yet, you'll find it under "All available partners".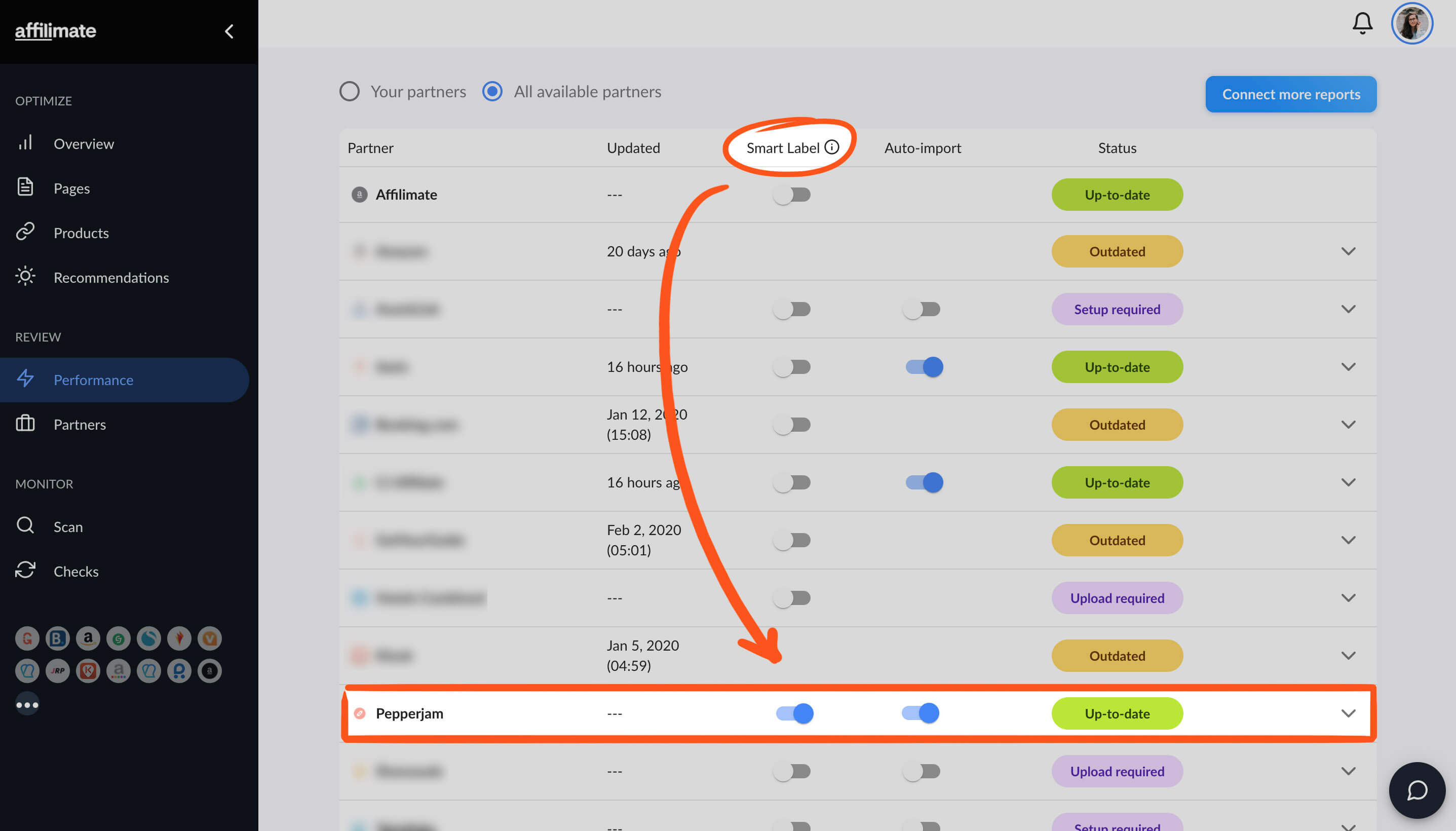 In the column called "Smart Label", flip the switch so it turns blue.
Already using SIDs in Pepperjam? If you want to keep your existing SID tracking system, or merge them with Affilimate's Smart Labels, click here to learn more about applying Label Rules to your sales.
You made it! 🥳
Here are a few ideas of what to do next:
Look at frequently refunded products and see if you should replace them in your posts, or if those products are out-of-date.


Learn which products are earning you the highest commissions by sorting the Sales table by the "Amount" column.


Learn how much you've earned from a specific product or brand by searching for all sales with a specific word in the product name. The sales total and chart will adjust based on your search, too!
Still got questions? Email us at support@affilimate.com and we'll help you out.