How to import your ClickBank earnings reports
Import your ClickBank sales reports
Let's get those ClickBank reports into Affilimate 💪
Start by opening two tabs in your web browser:
ClickBank Dashboard in one tab
Affilimate's Performance overview in a second tab
We need to find two pieces of information to create the connection between Affilimate and ClickBank's platform.
Developer Key
Clerk Key
Step 1: Create your Developer Key
In the left navigation menu, go to Accounts and click on the nickname of the account you want to connect.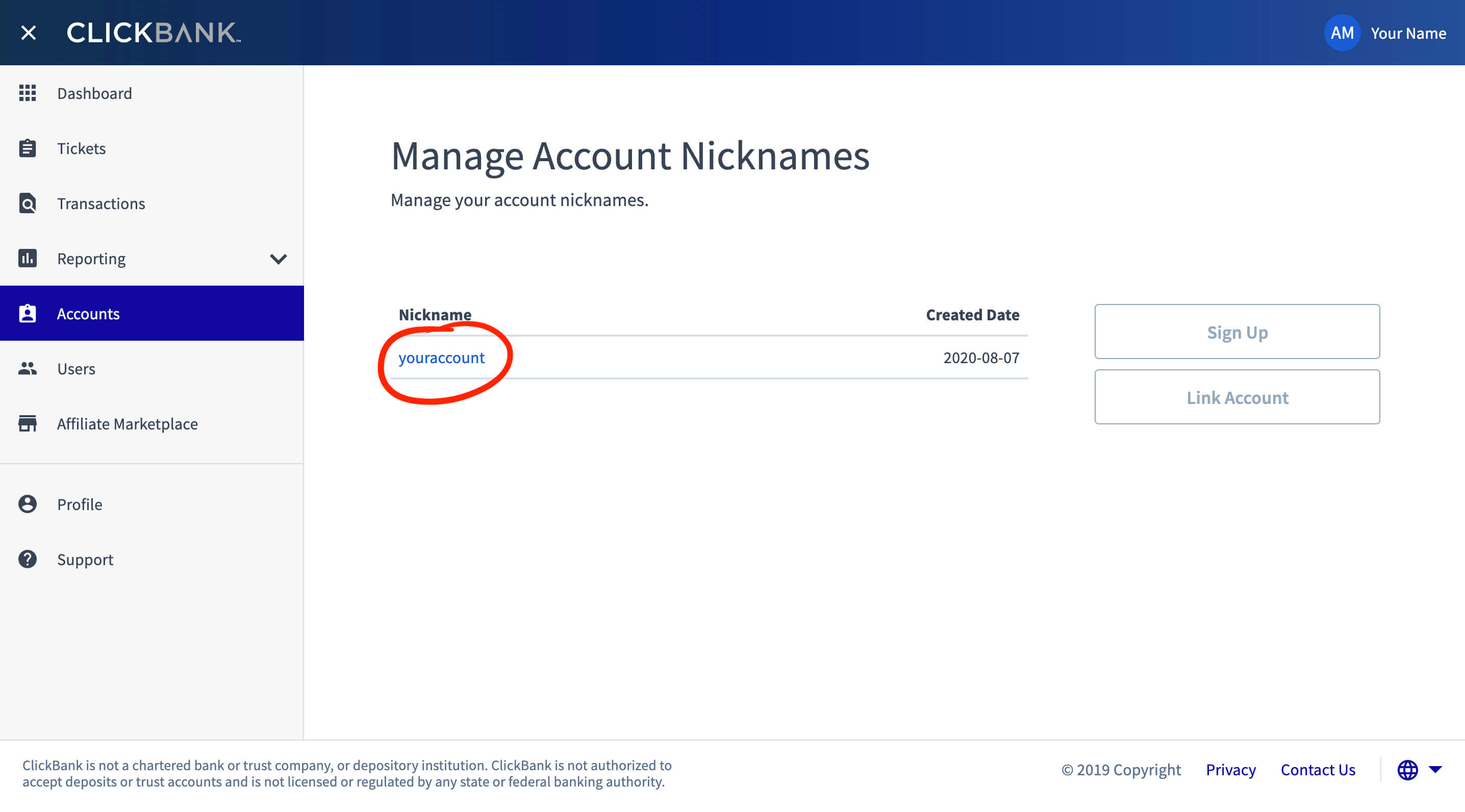 In the ClickBank Account, click Account Settings.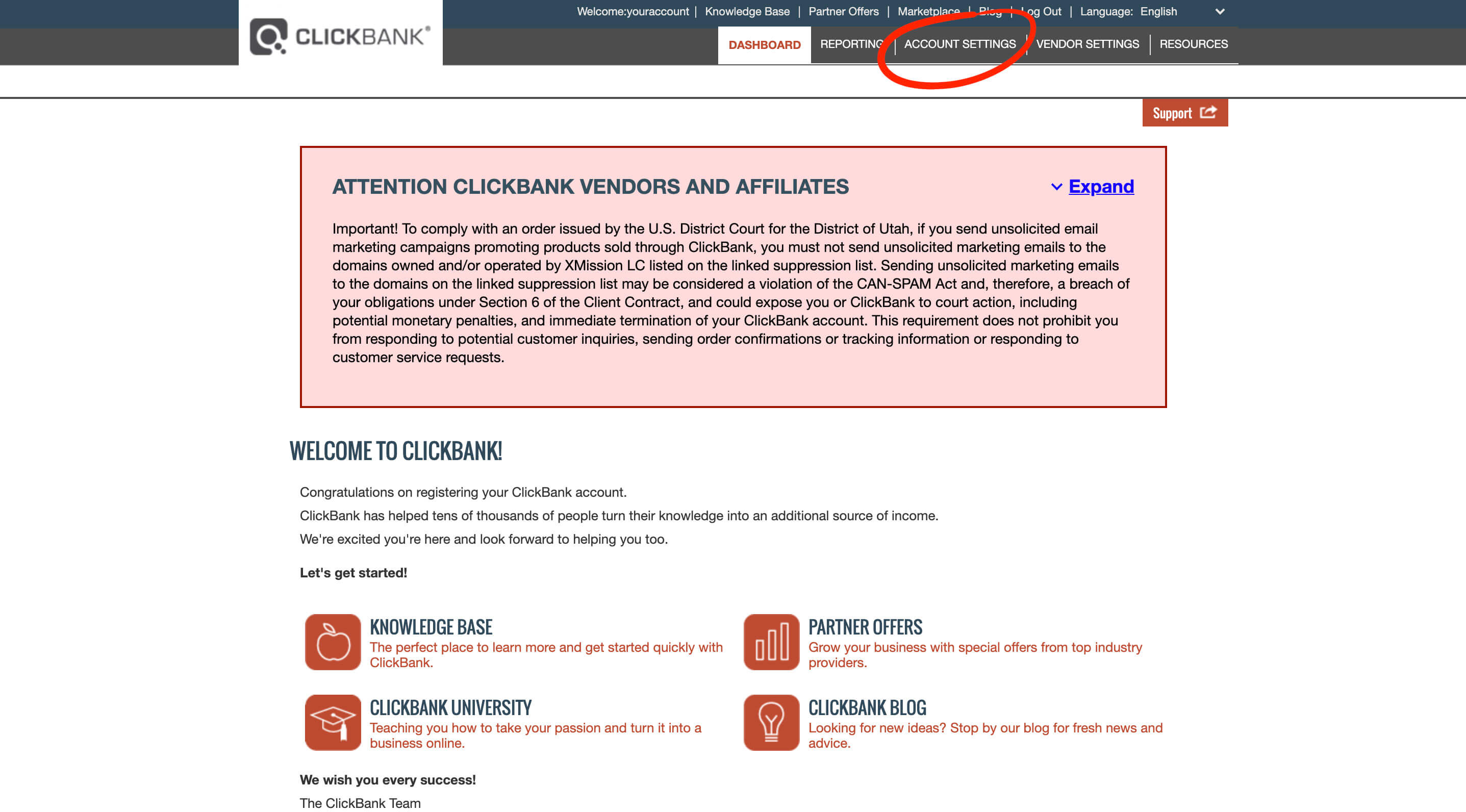 Scroll down to the bottom to the section called Developer API Keys and click Edit.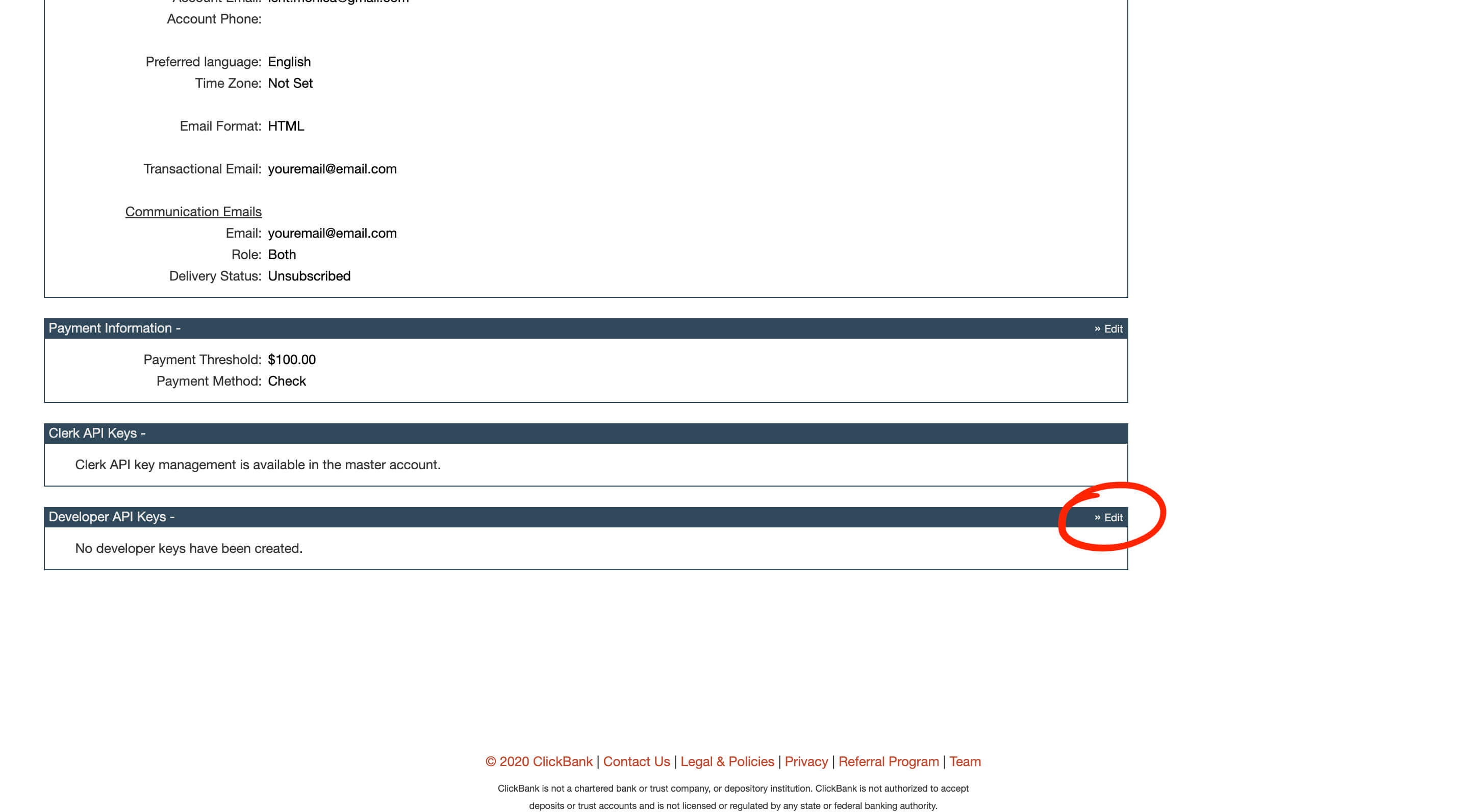 Click Create New Developer Key.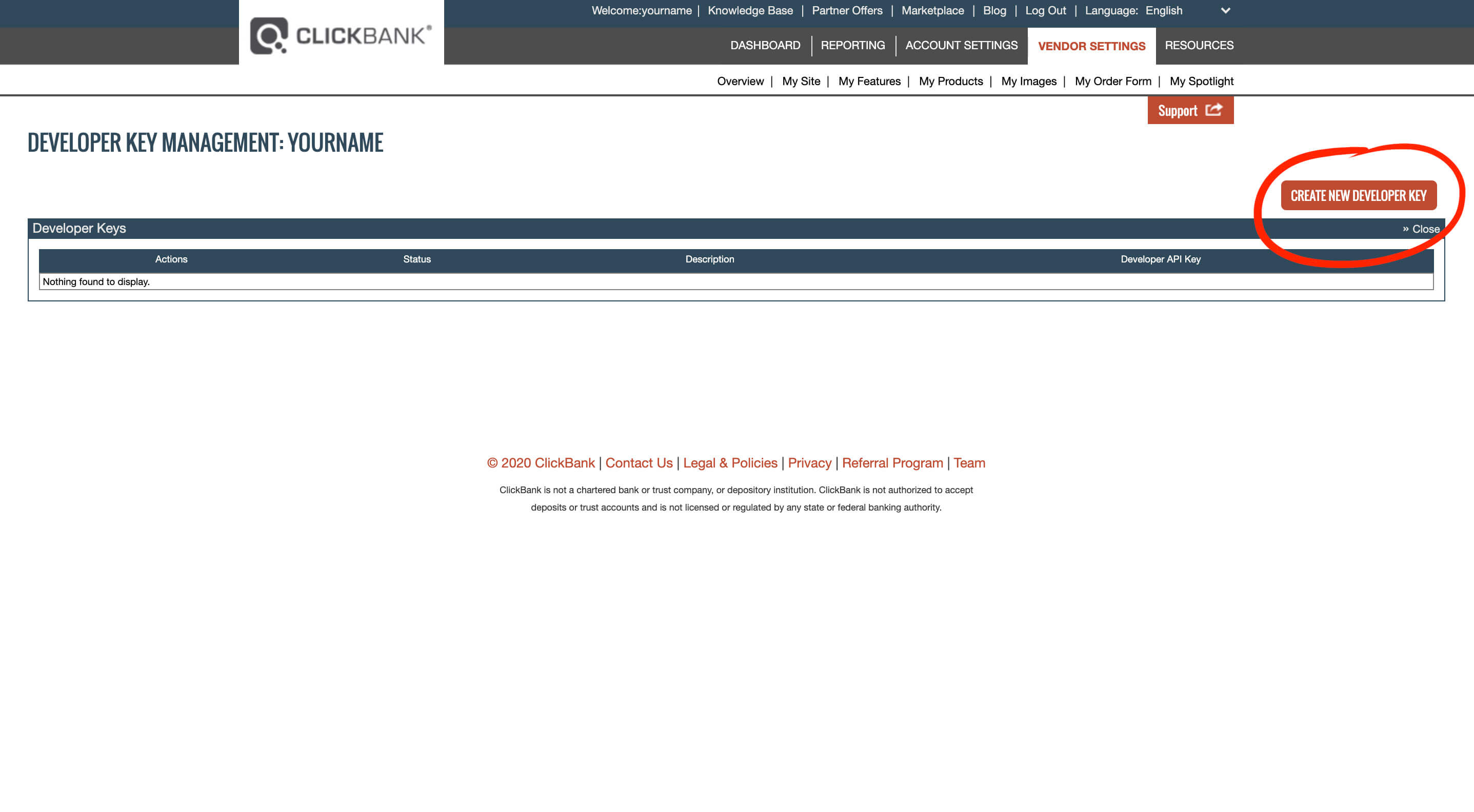 Name your key with a description called Affilimate and press Save.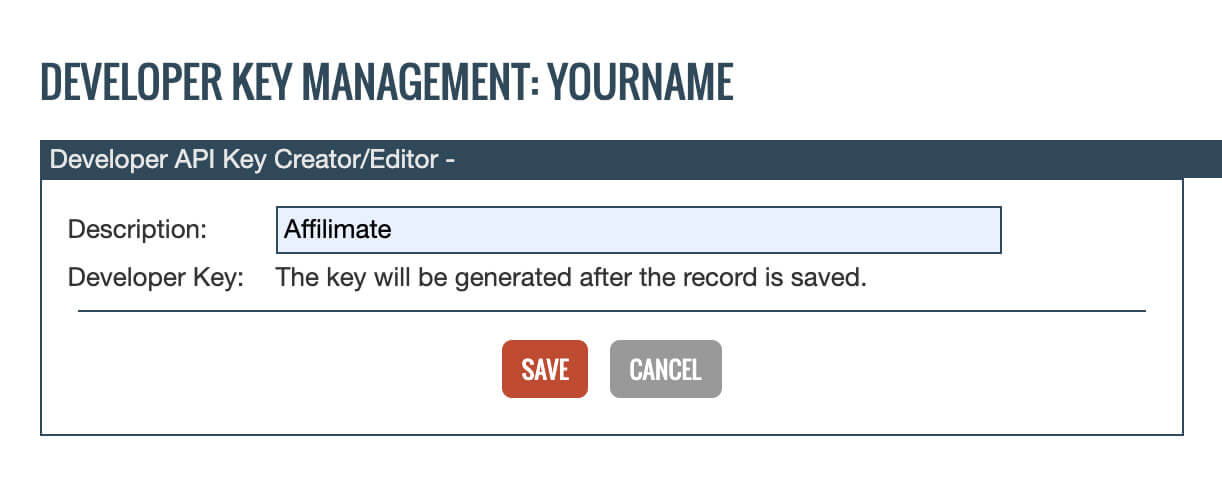 You'll see a key under the heading Developer API Key that begins with DEV-.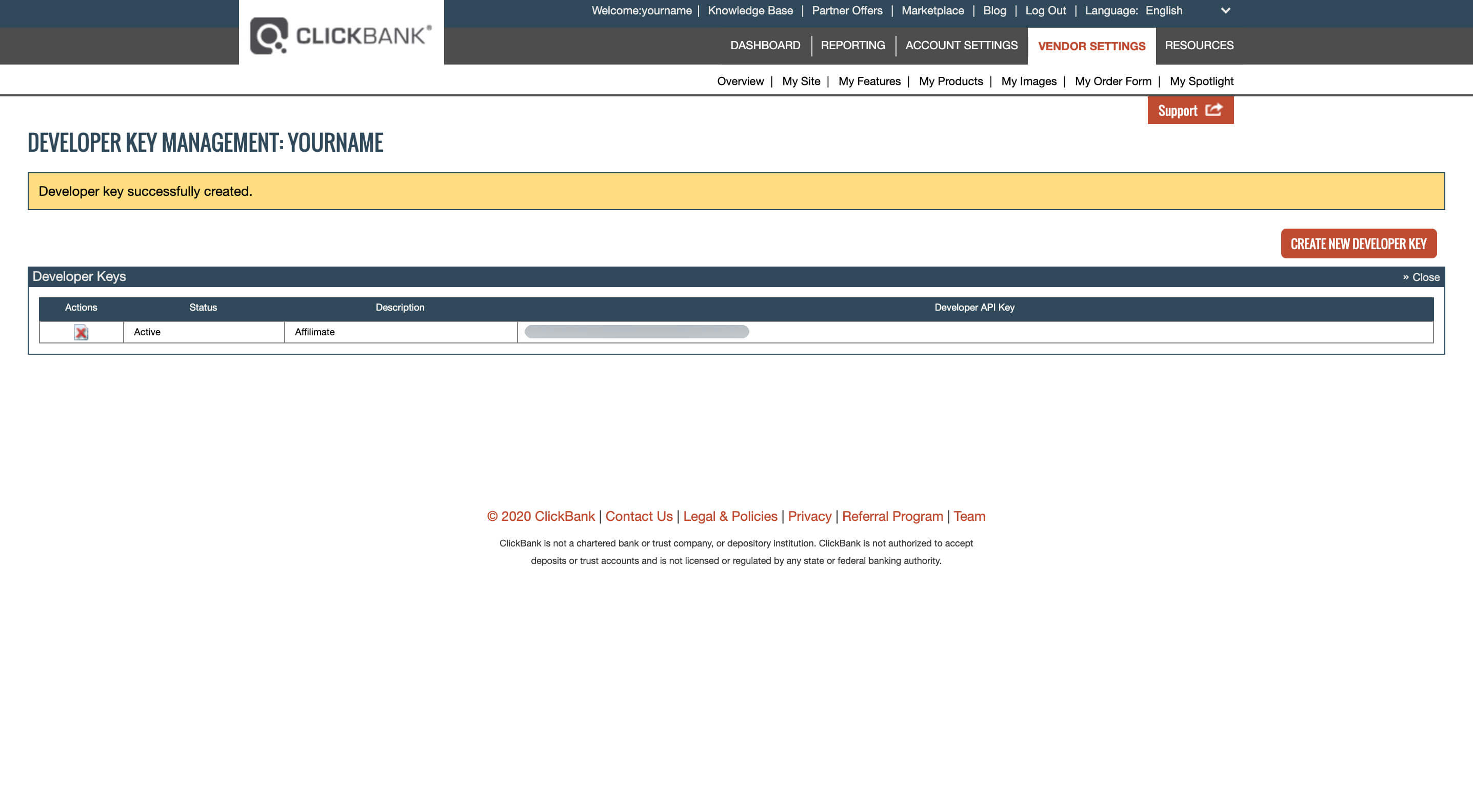 Copy and paste that key into Affilimate under the field Developer API Key.
Step 2: Create your Clerk Key
Return to the ClickBank master account dashboard, and click the Users icon.
Then click Create New User.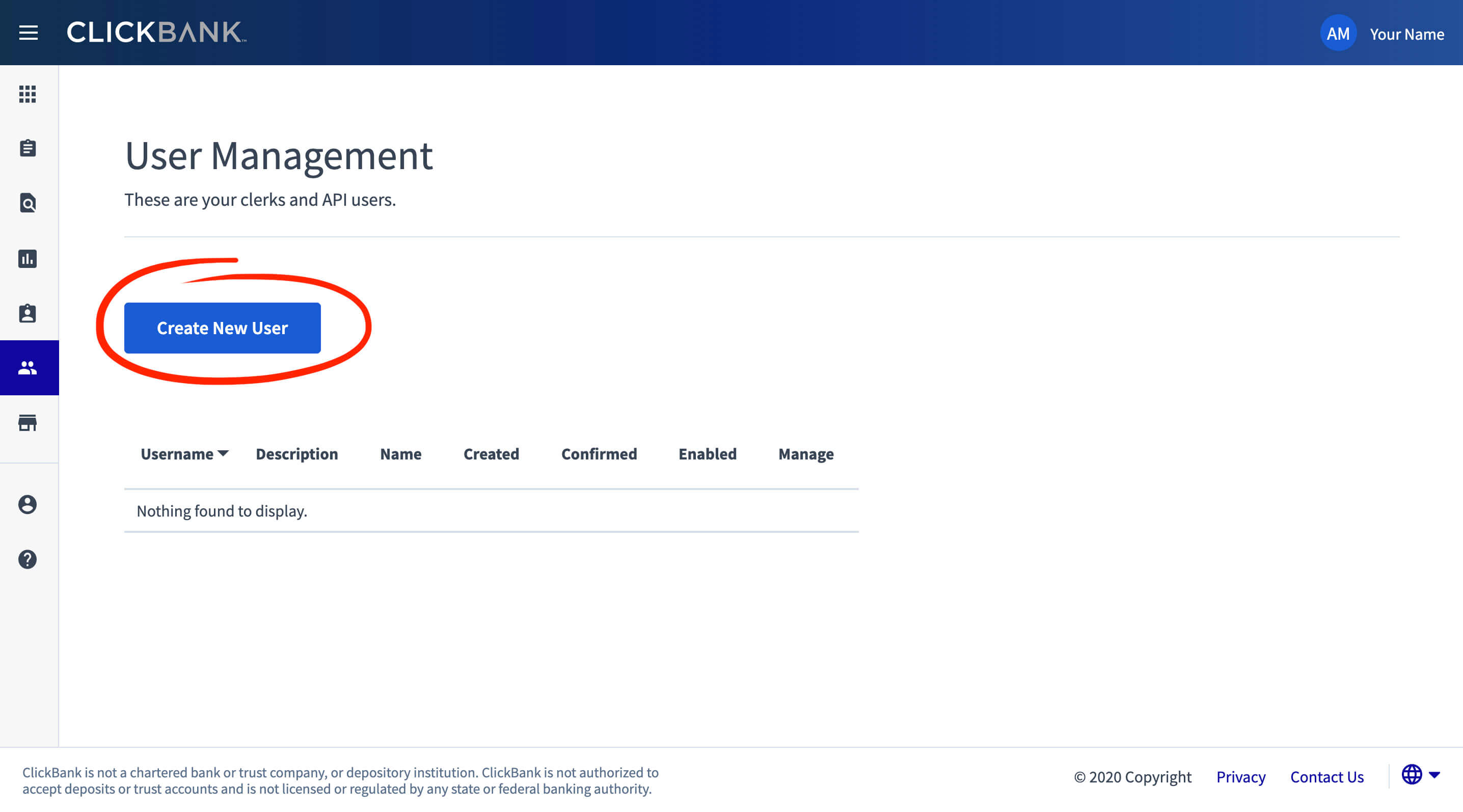 You can check the box for "Is this an API-only user?", name it Affilimate, and then press Save.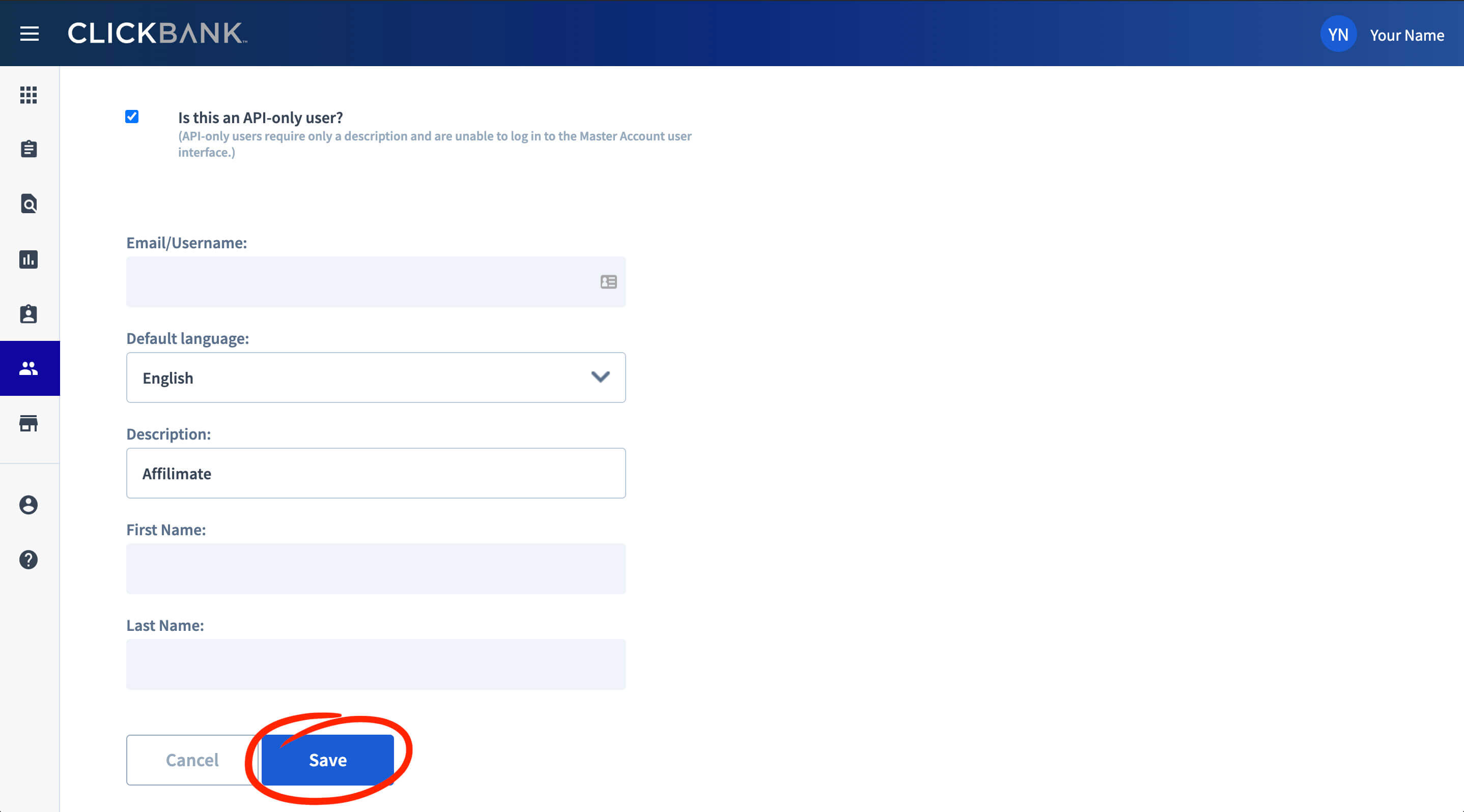 Copy the API Key, which begins with API-, into Affilimate under the field Clerk Key.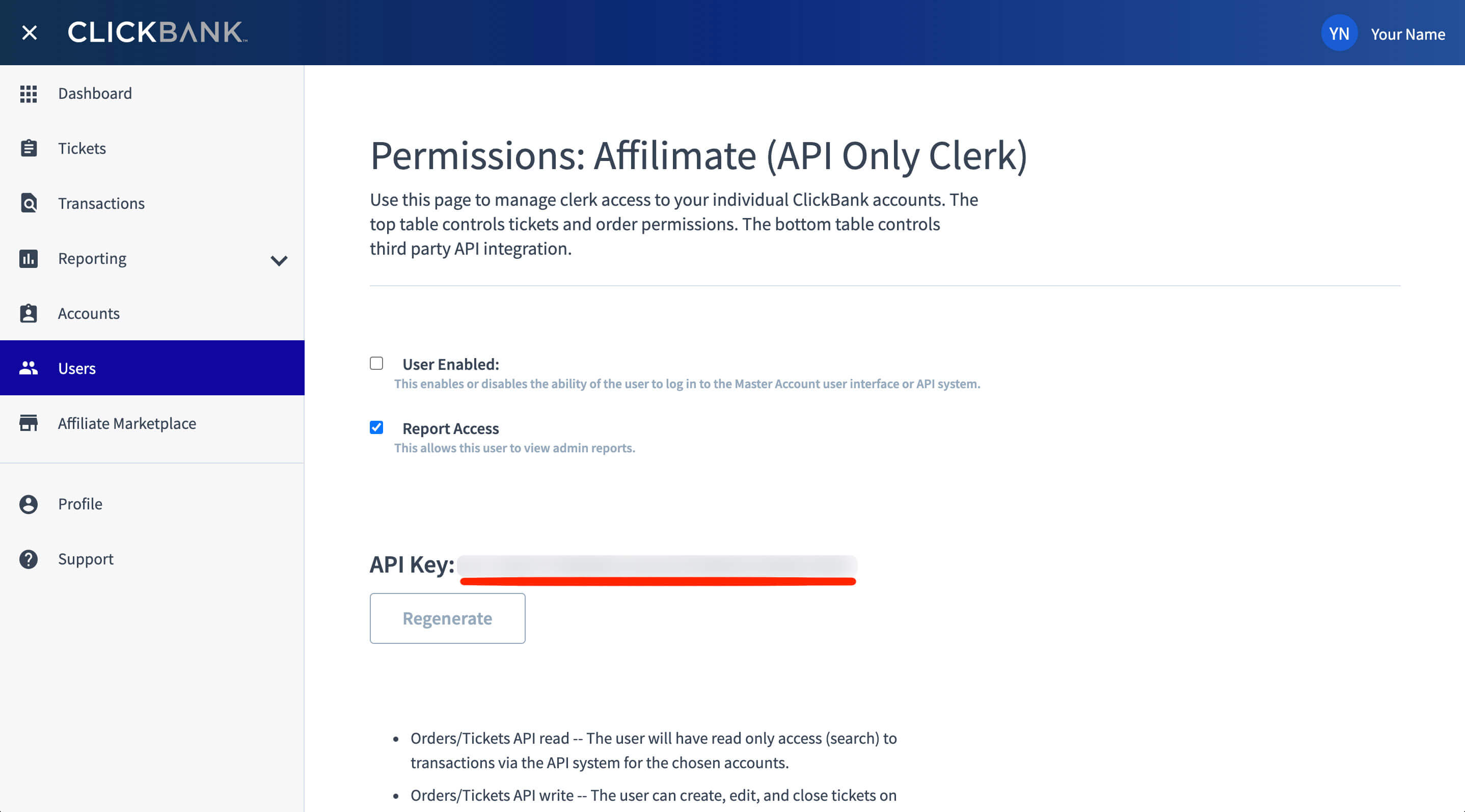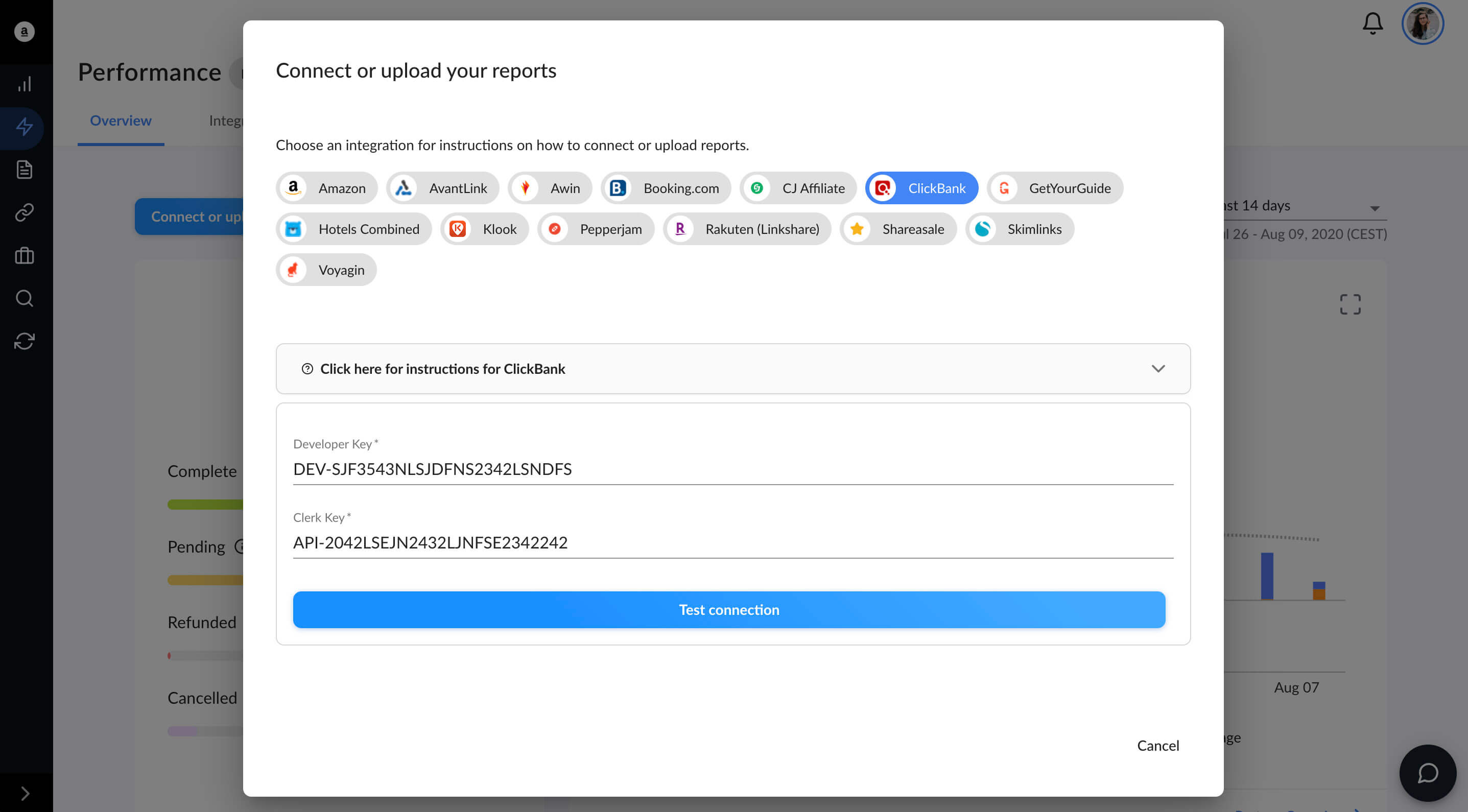 Feel free to adjust the Permissions so the Affilimate Clerk Key is read-only for youraccount.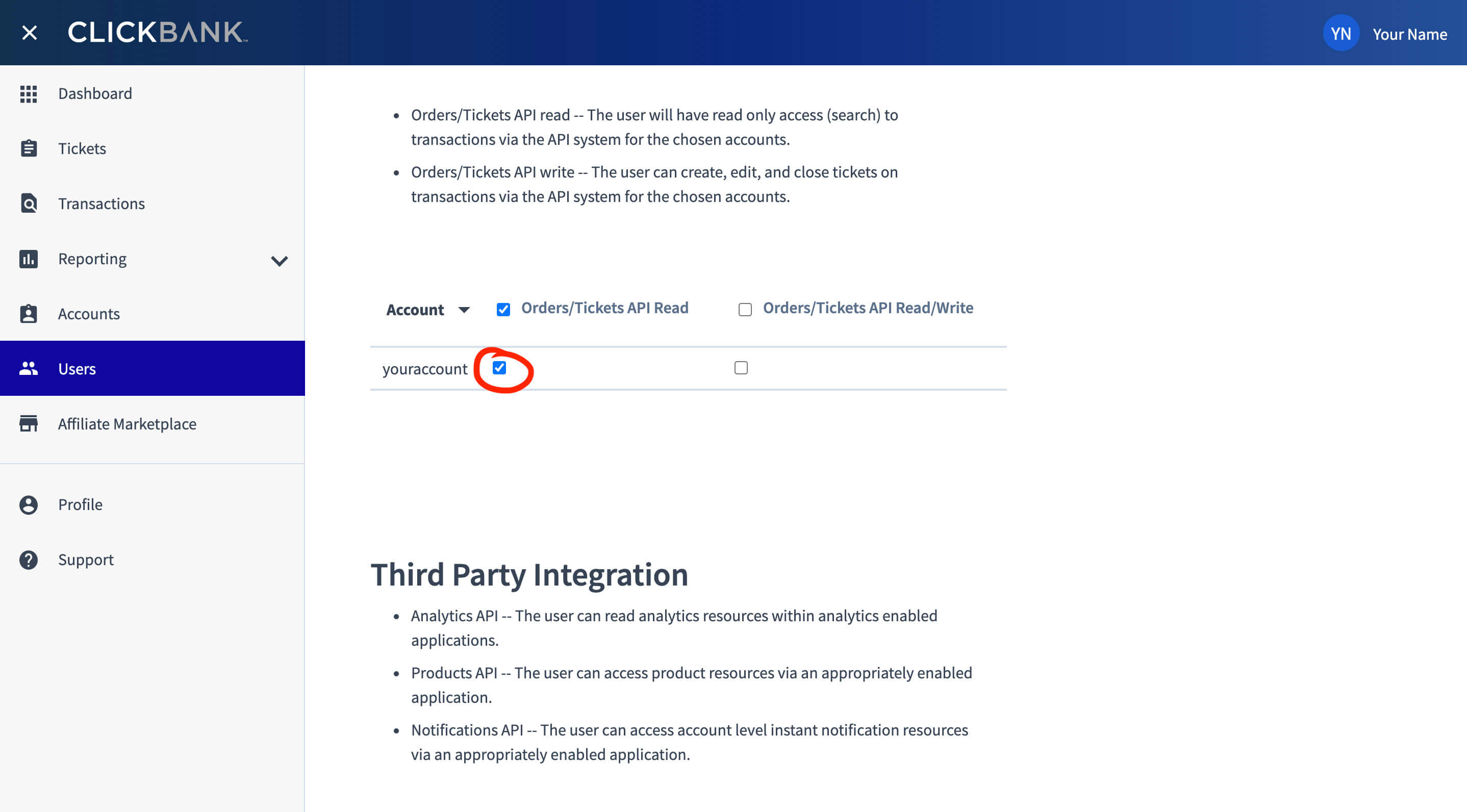 Step 3. Enable Smart Labels
After you've run "Test Connection" and imported your historical ClickBank sales, you can go to the Integrations page.
Find ClickBank in the list and then flip the toggle under Smart Label to "On".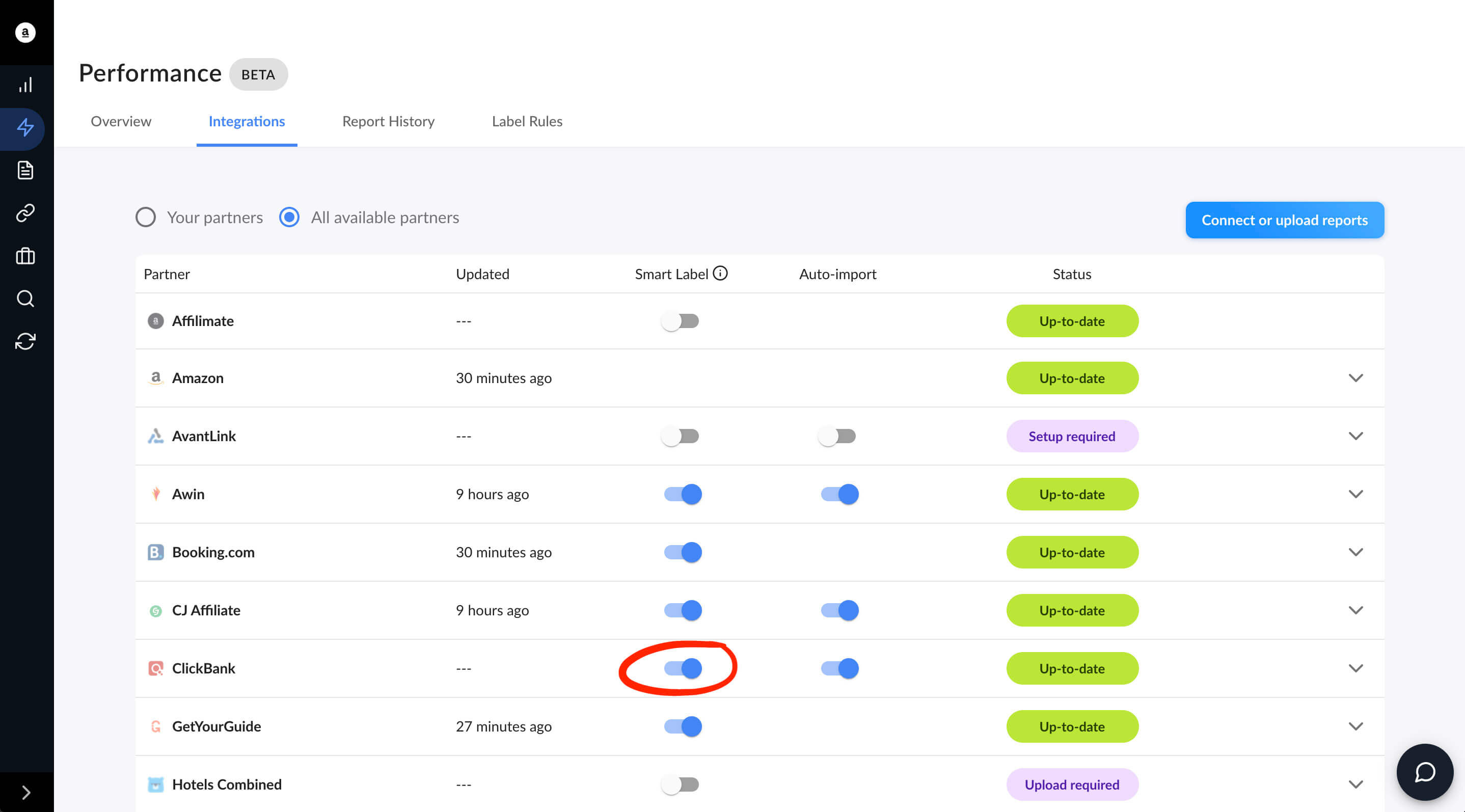 You made it! 🥳
Here are a few ideas of what to do next:
Look at frequently refunded products and see if you should replace them in your posts, or if those products are out-of-date.


Learn which products are earning you the highest commissions by sorting the Sales table by the "Amount" column.


Learn how much you've earned from a specific product or brand by searching for all sales with a specific word in the product name. The sales total and chart will adjust based on your search, too!
Still got questions? Email us at support@affilimate.com and we'll help you out.