How to import your Awin earnings reports
Video coming soon 😘
Import your Awin transaction reports
Let's get those Awin reports into Affilimate 💪
Part 1: Find your Publisher ID
Start by logging in to the Awin affiliate portal in your web browser.
Find your Publisher ID on the top right in parenthesis next to your name.
For example, in the image below, the Publisher ID is 123456.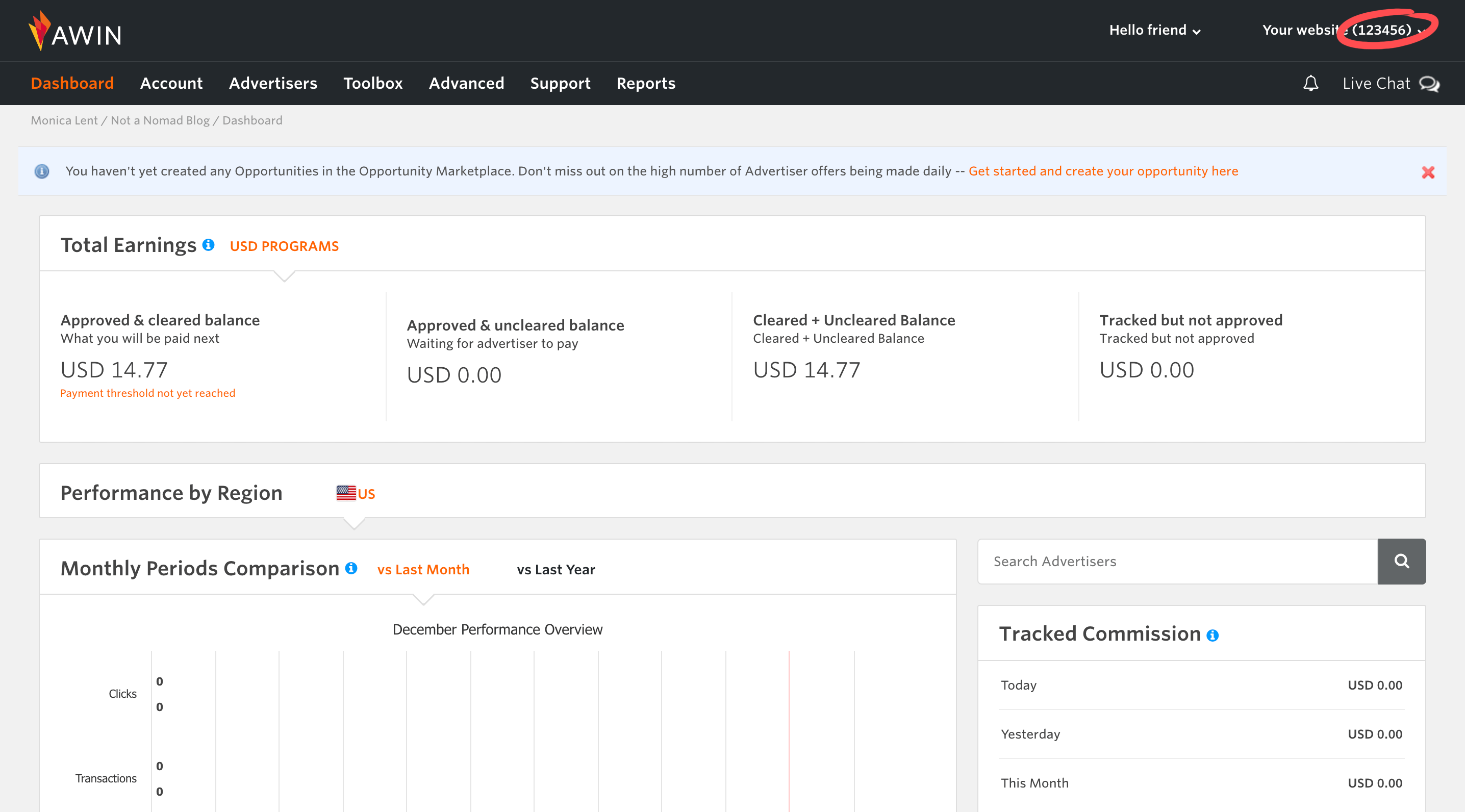 Part 2: Find your API key
Under your account name, select "API Credentials".
Or, after logging in, open API Credentials settings directly.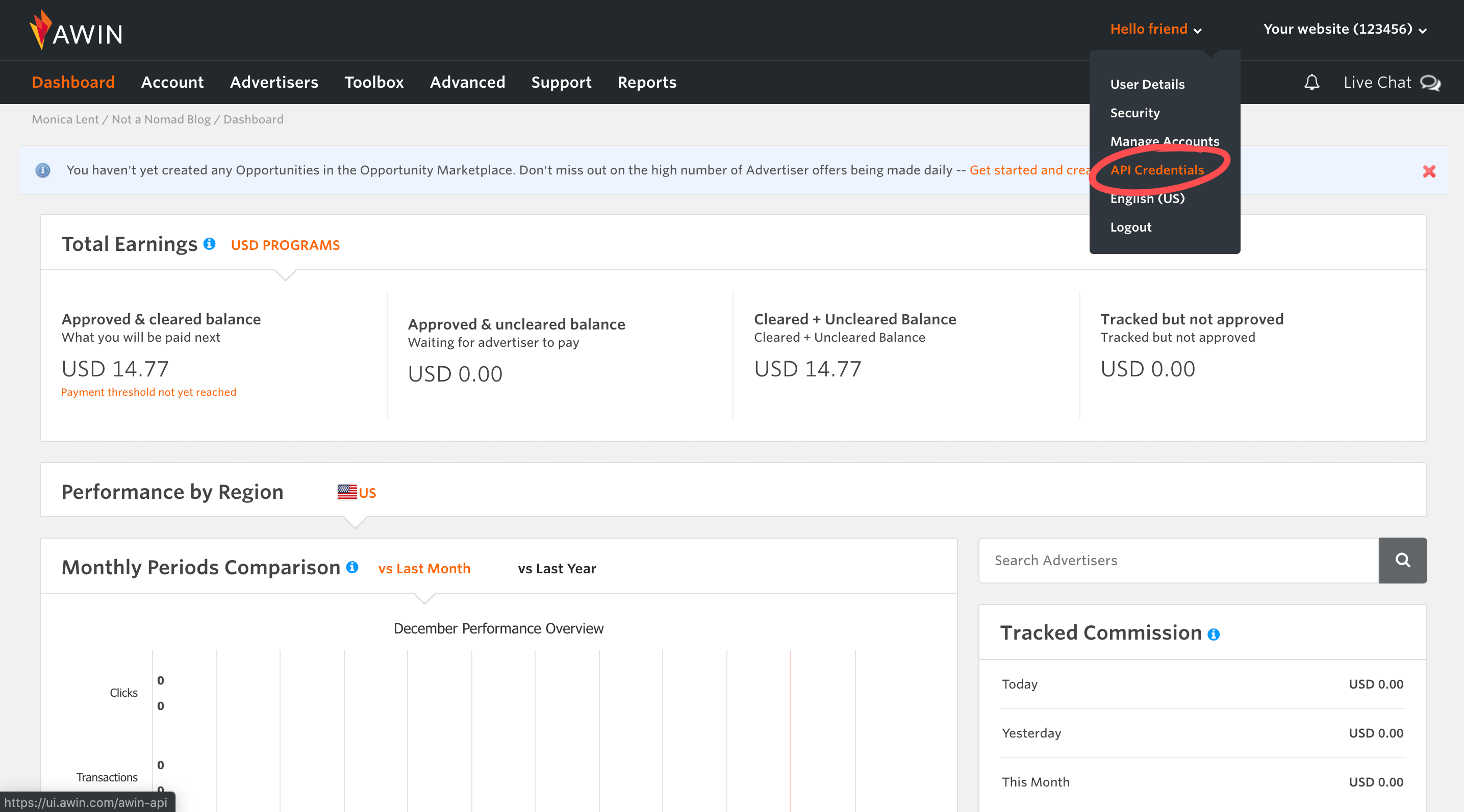 Step 1. Type your password and then click "Show my API token"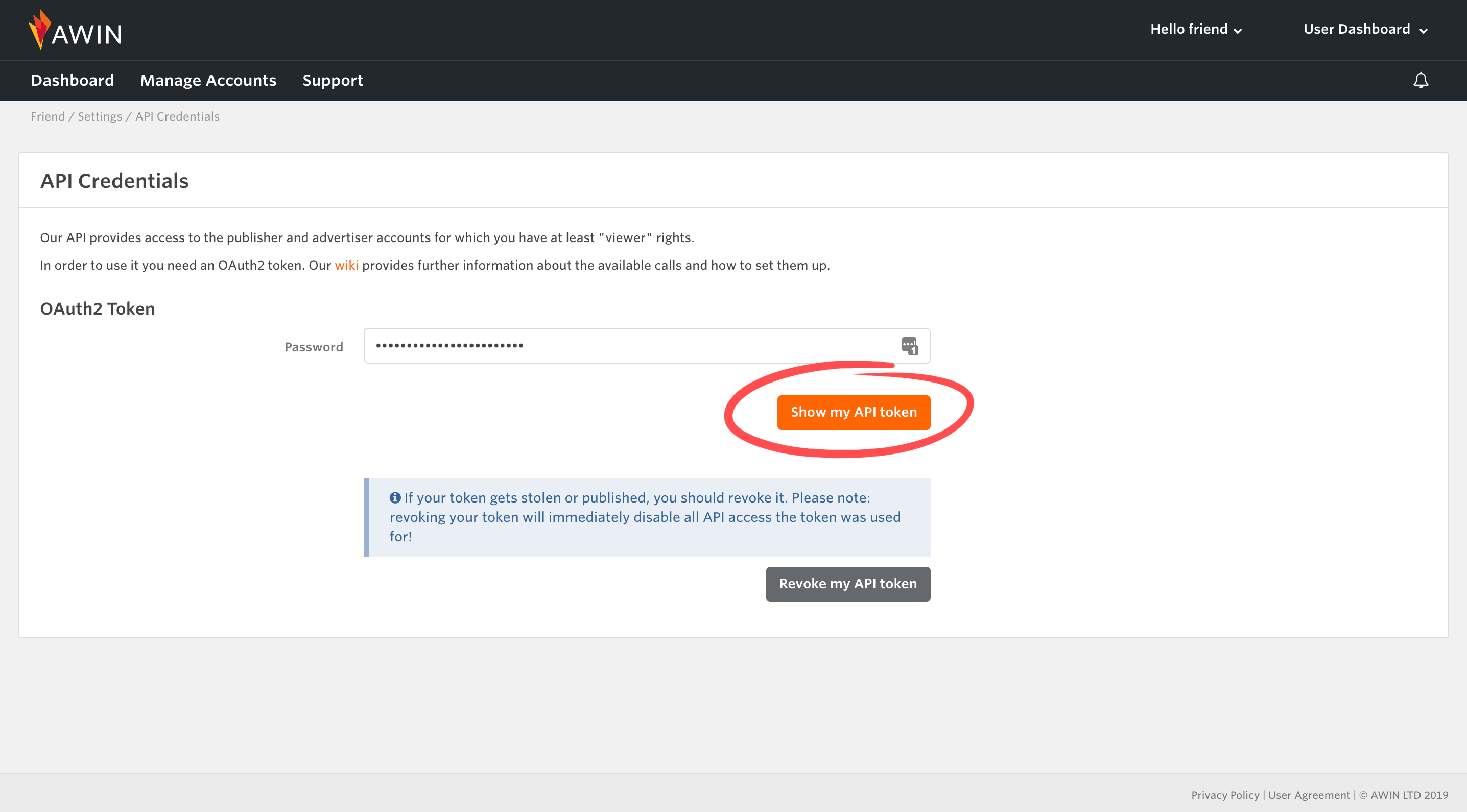 Step 2. Click "Copy token" or select and copy the token from the input field called "OAuth2 Token"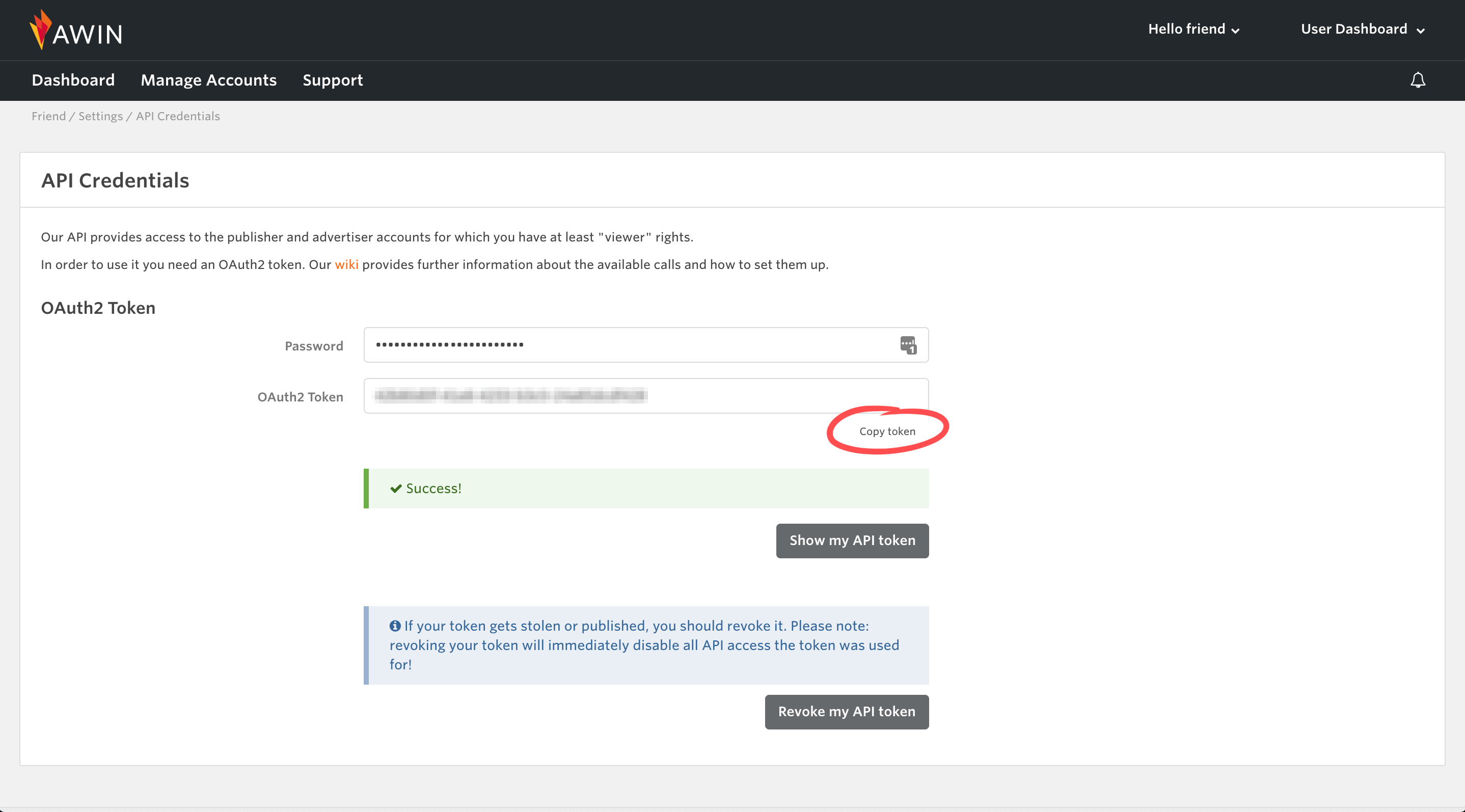 Part 3: Test Affilimate's connection to Awin
Open Affilimate again and complete the steps to paste these two pieces of information (your Publisher ID and your OAuth2 Token, also called "API Token").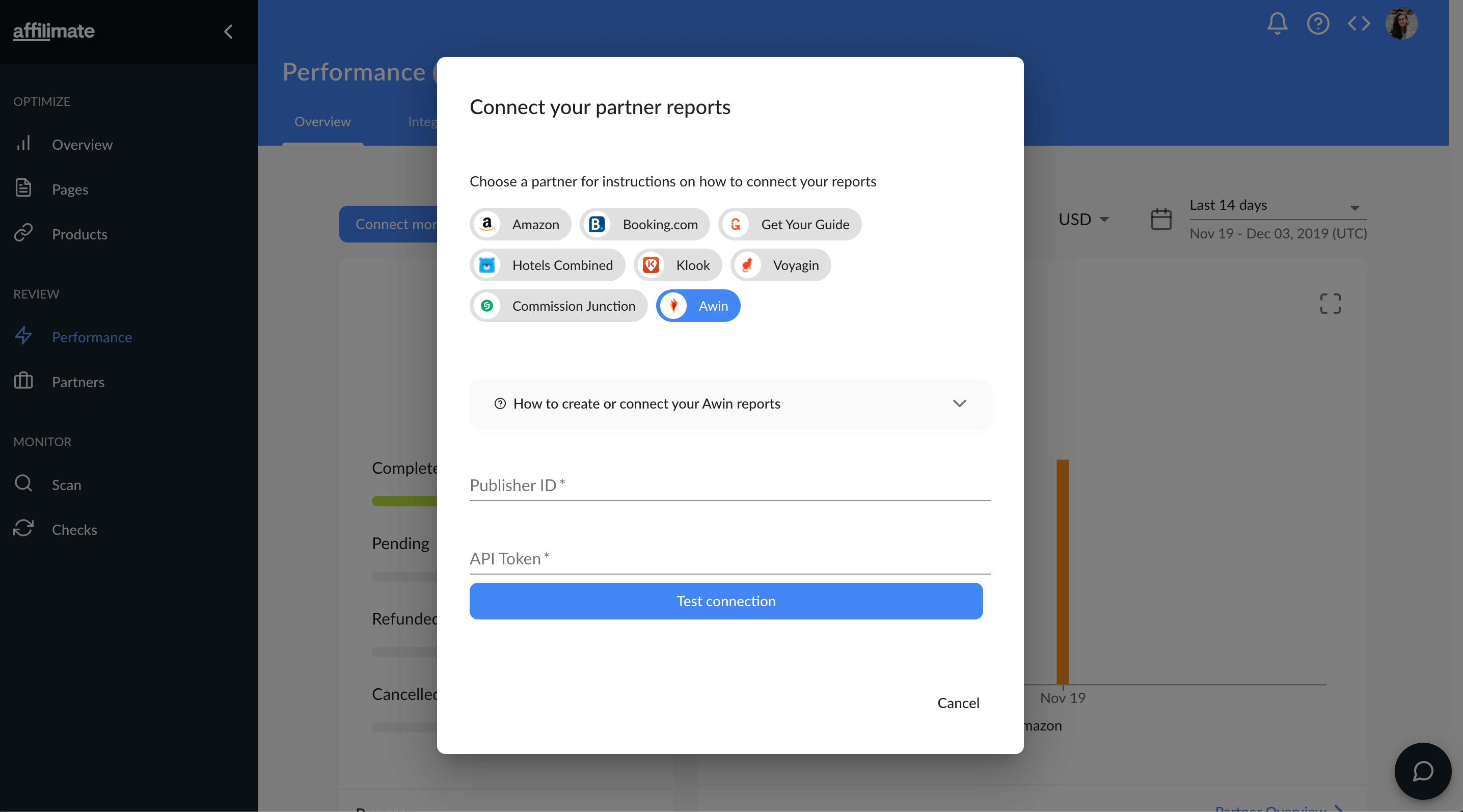 After you test your connection, you'll be asked how many months worth of sales you'd like to import. Follow the steps and you'll be done!
You made it!
Here are a few ideas of what to do next:
Look at your most successful merchants and see if you should replace the low performers with different advertisers.


Turn on smart labels for Awin which will automatically track the exact product and link the customer clicked on your site before making their purchase.


Still got questions? Email us at support@affilimate.io and we'll help you out.