How to add multiple websites on Shareasale
Step 1. Go to your Account Settings
Log in to the Shareasale Dashboard and click "Account > Account Settings".
Or, if you're already logged in, go straight to Account Settings.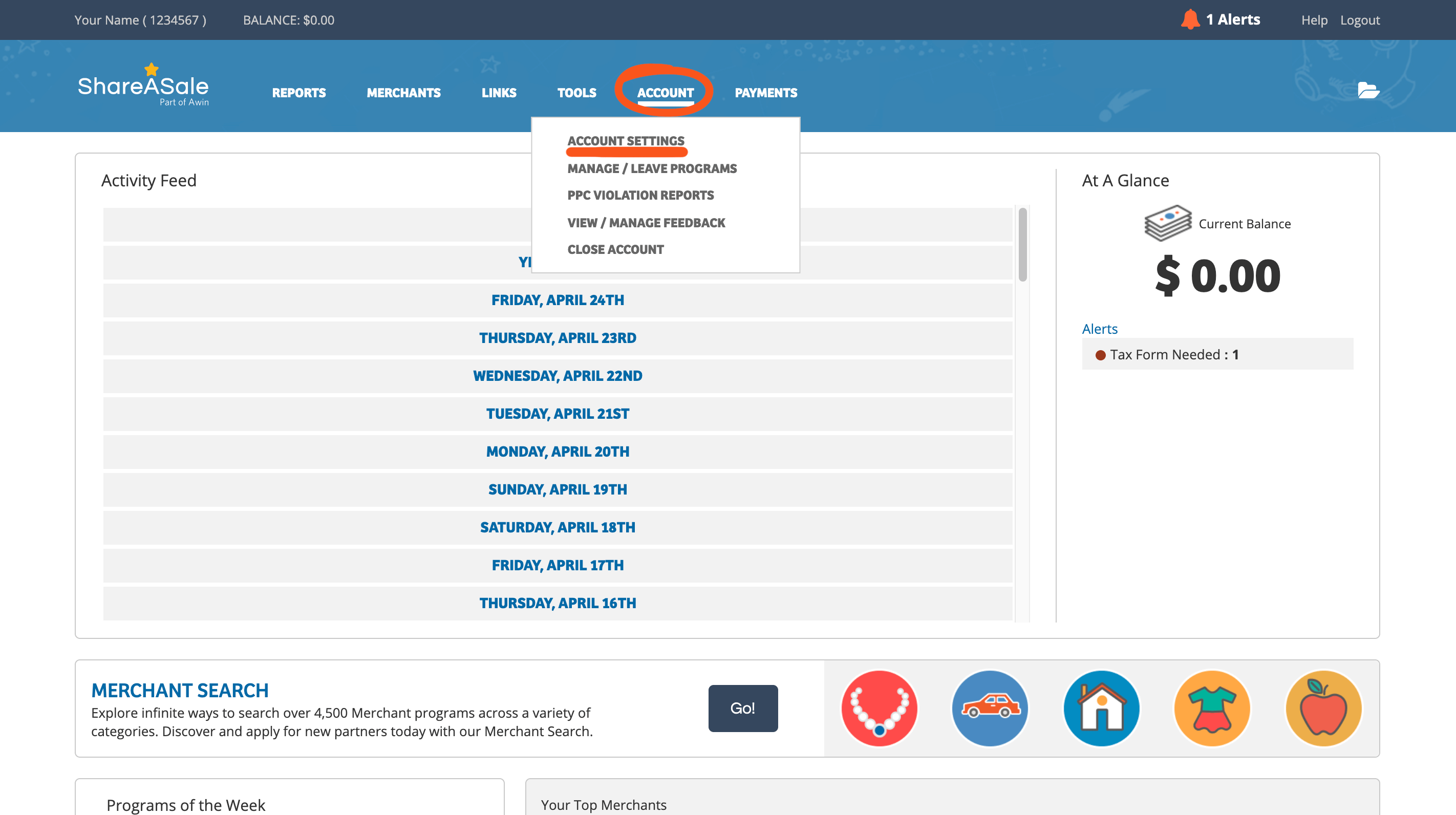 Step 2. Scroll down to Account Information
Next to "Additional Websites", click "add".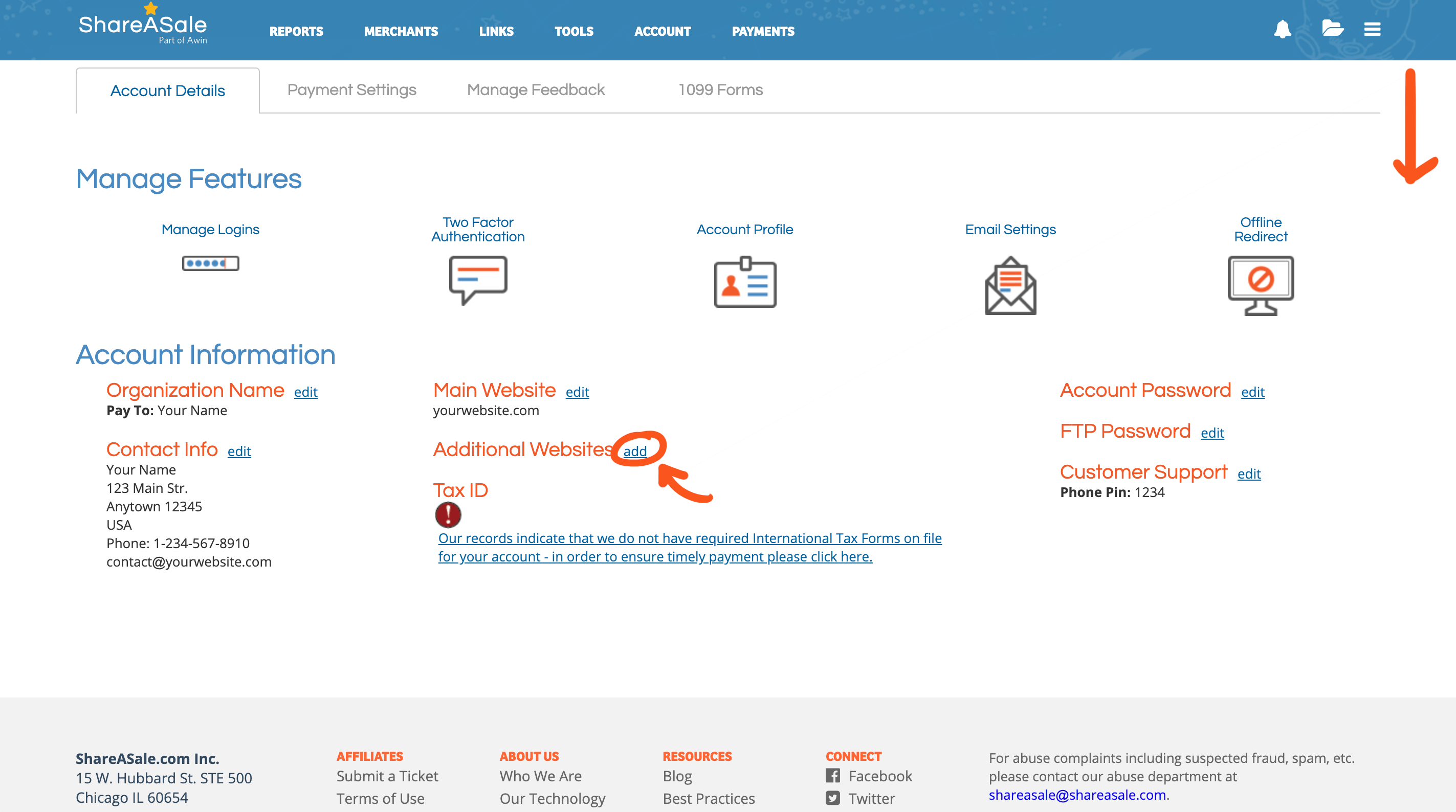 Provide the URL of the additional website.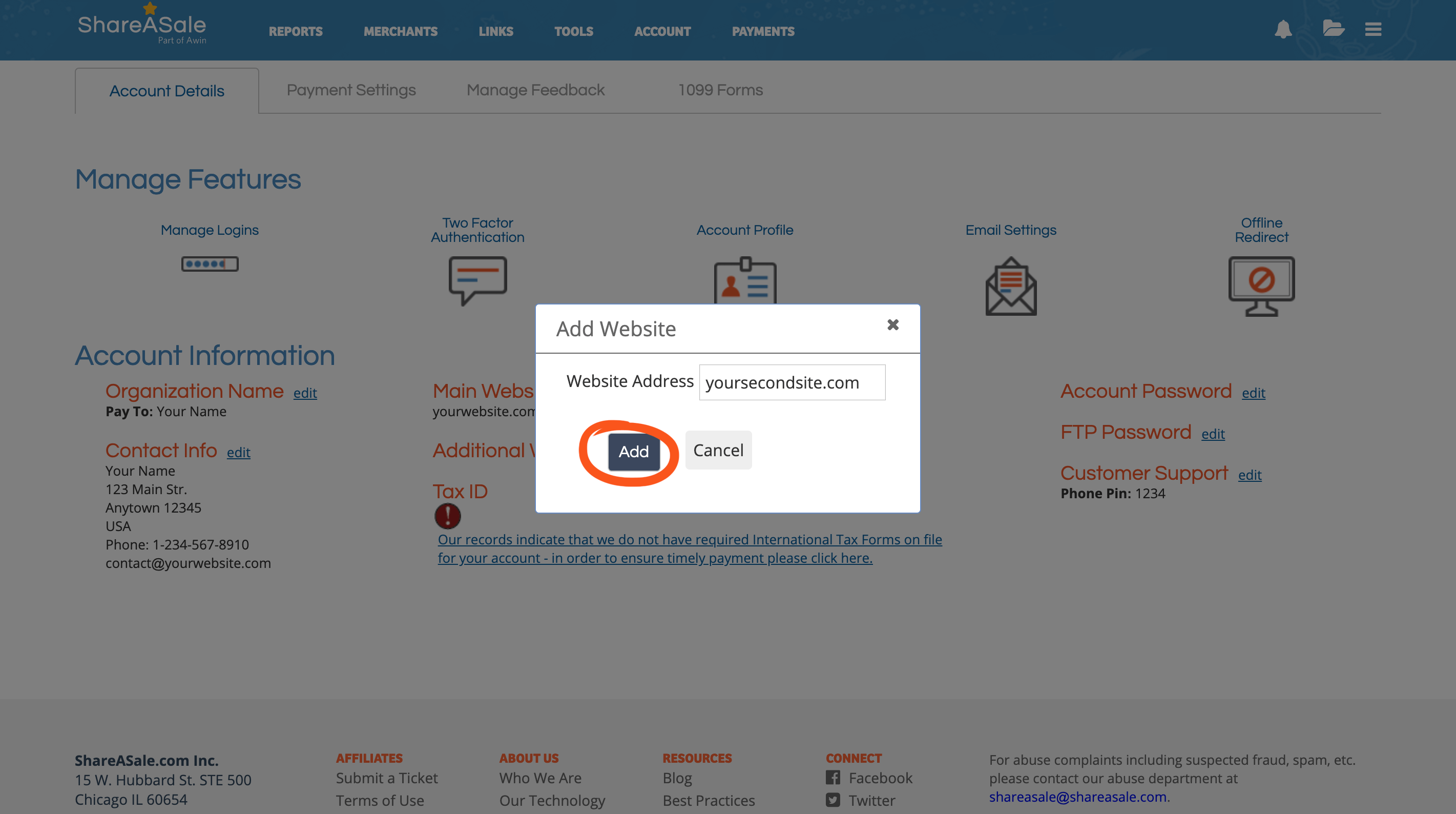 It will then show up in your list of websites on your Shareasale account.