How to add multiple websites on CJ Affiliate
Step 1. Go to Account > Websites
Log in to the CJ Affiliate Dashboard.
In the gray top navigation menu, click "Account > Websites".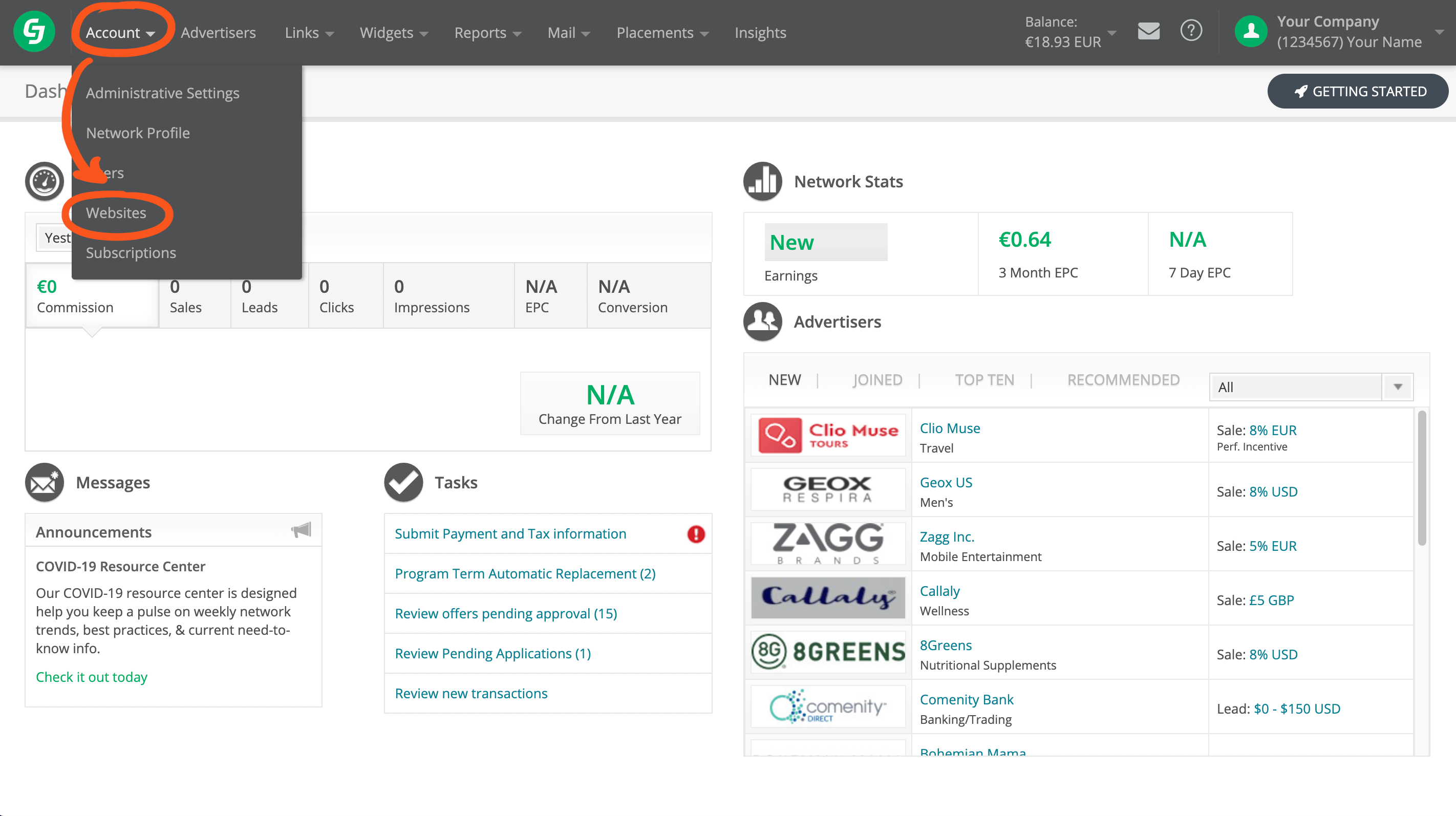 This will take you to the Promotional Property Manager.
Step 2. Click "Create Property"
TIP — If you get an error that you must have a "primary promotional property", and your second site is not the primary one, just press "Cancel" and go edit your other site and set it to be the primary property. Once done with that, go back and create the second site again.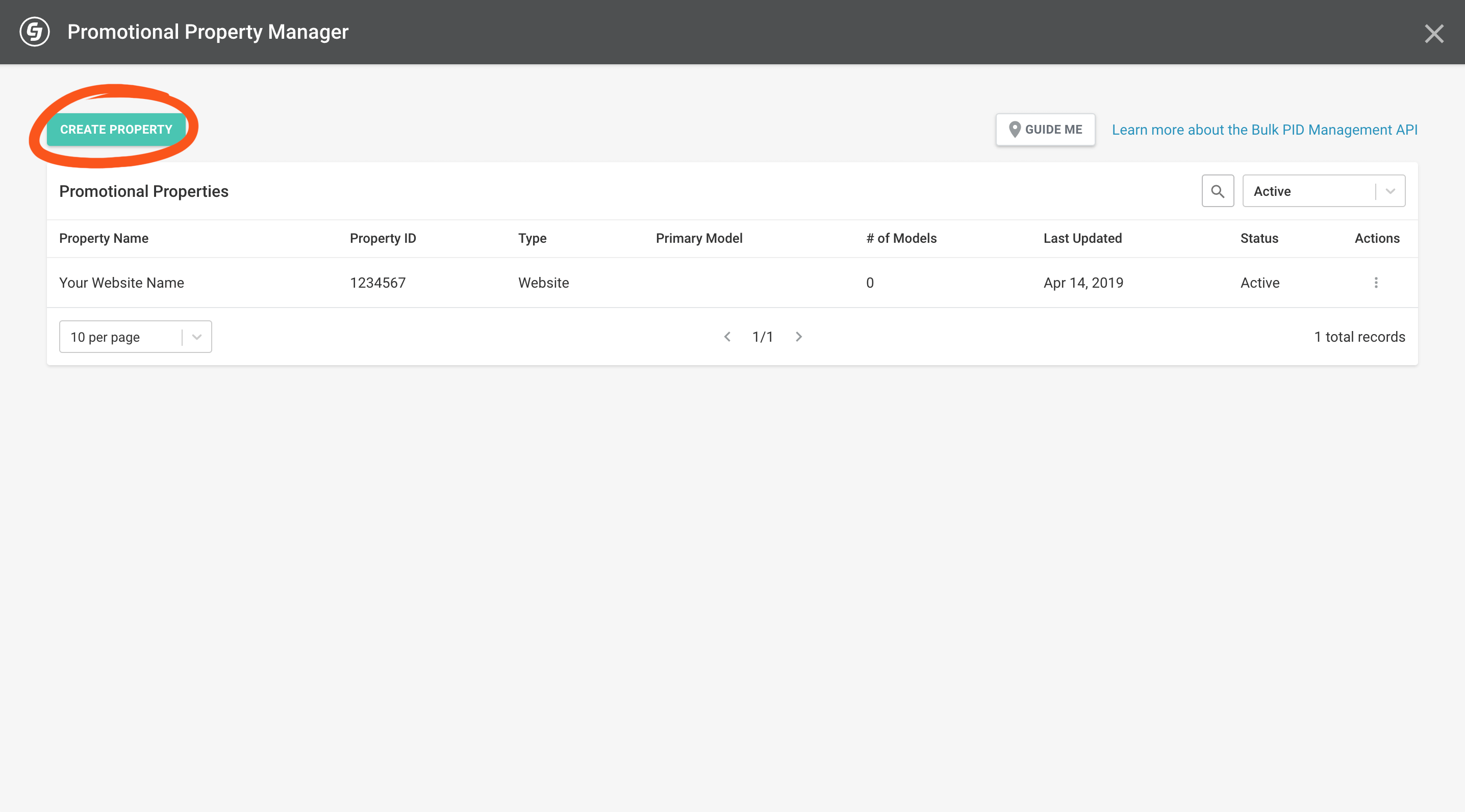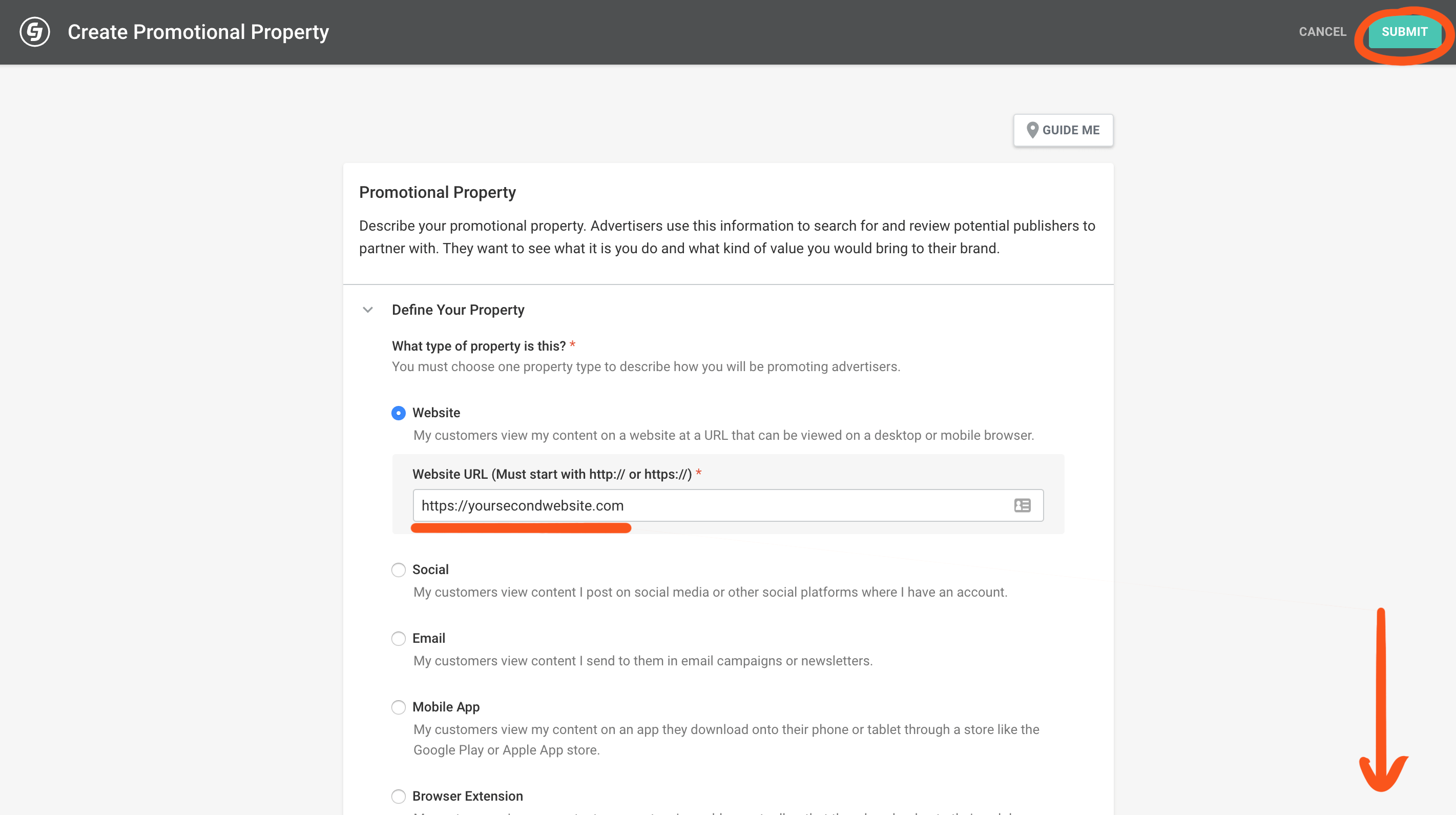 You'll need to scroll down and fill out the details for this new website.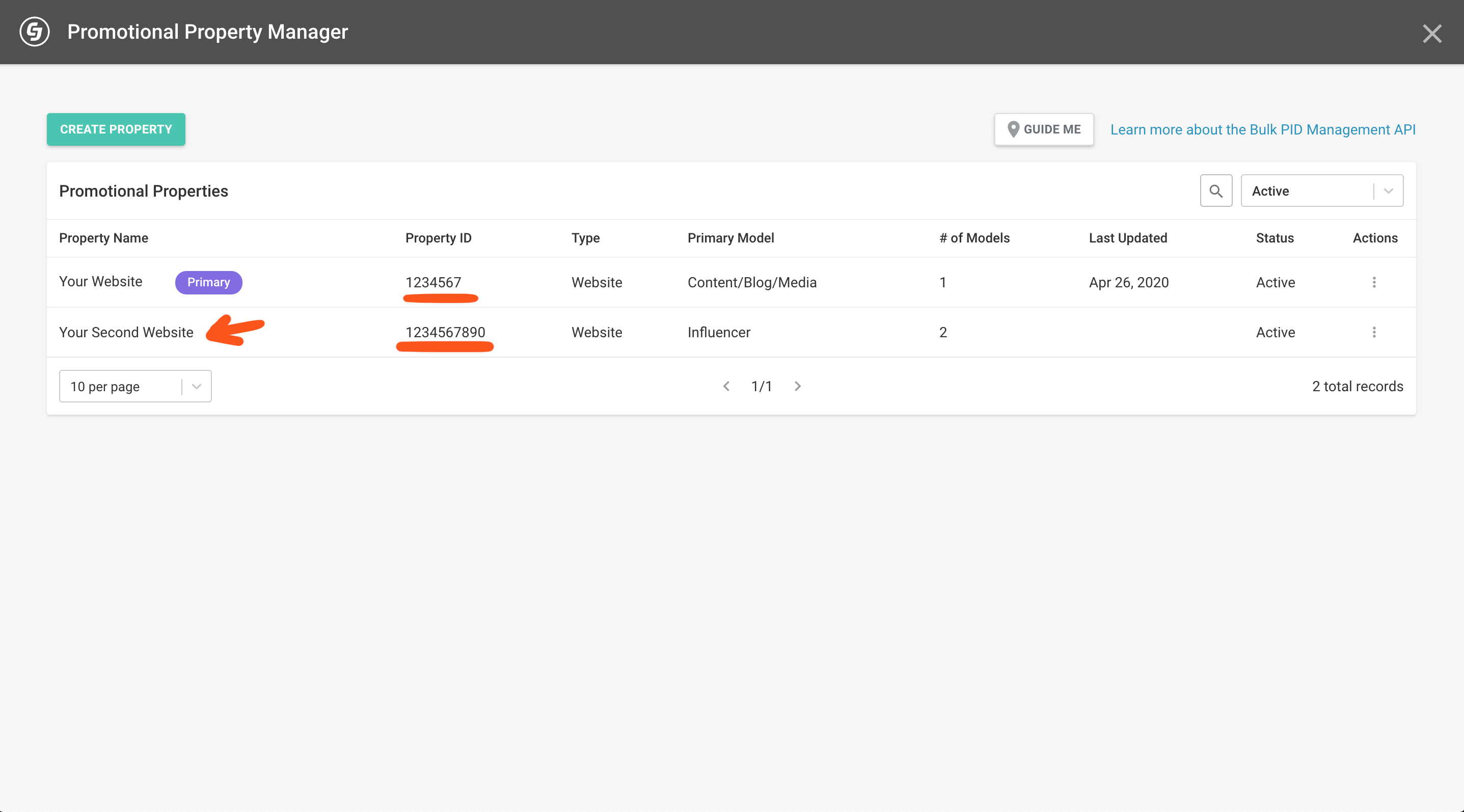 Your new website will show up in your list of properties, and then you'll see new Property IDs.
You will use those to split your commission reports between different websites in Affilimate.
Step 3. Create links using this Promotional Property
Make sure that when you create affiliate links for your second site using the Deep Link URL Generator bookmarklet, you select the correct Promotional Property.