How can I change my domain name?
If you've changed your domain name, the results from your old site will NOT be merged with the results on your new site, even if the page names are the same.
That's because our tracking is based on your full URL.
However, you can add new sites to your account and deactivate tracking on the old site. Your old commissions will remain linked to your old site, so you can always access them for historical comparison.
The steps are:
Add your new site
Install the tracking snippet and verify the domain
Scan the new site for product links and import them
Deactivate the old site
Step 1. Add your new sites(s)
Open the Settings page in your account. In the section "Your sites", click "Add a site".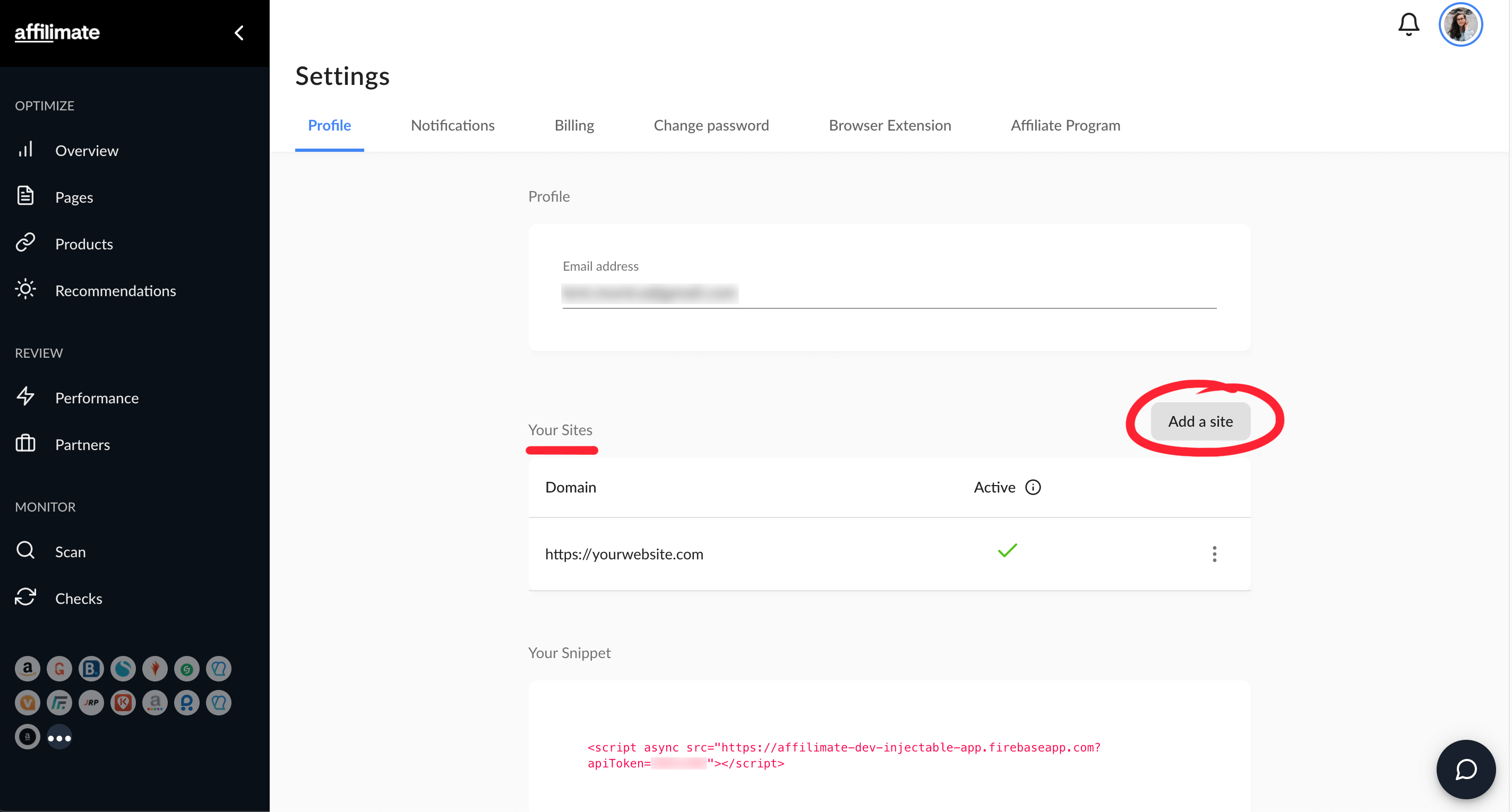 Step 2: Install the tracking snippet and verify the site
This step will be familiar to you if you're already tracking one website in Affilimate.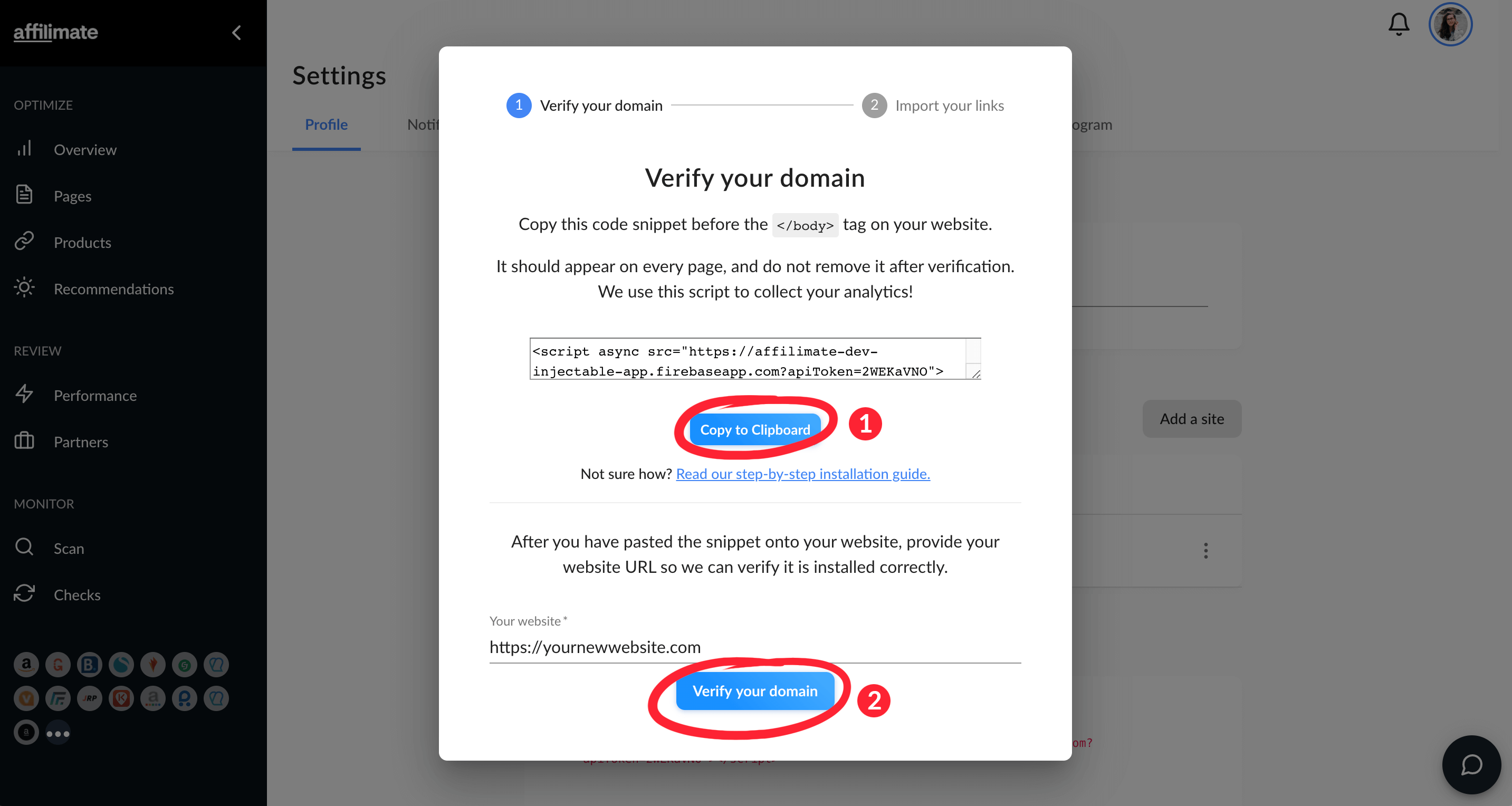 Related article: How to install the Affilimate tracking snippet
Step 3: Scan the new site for product links and import them
Again, a familiar step if you've set up your first website already. After your tracking is set up and your reporting is split, you'll be asked to scan the new website for product links.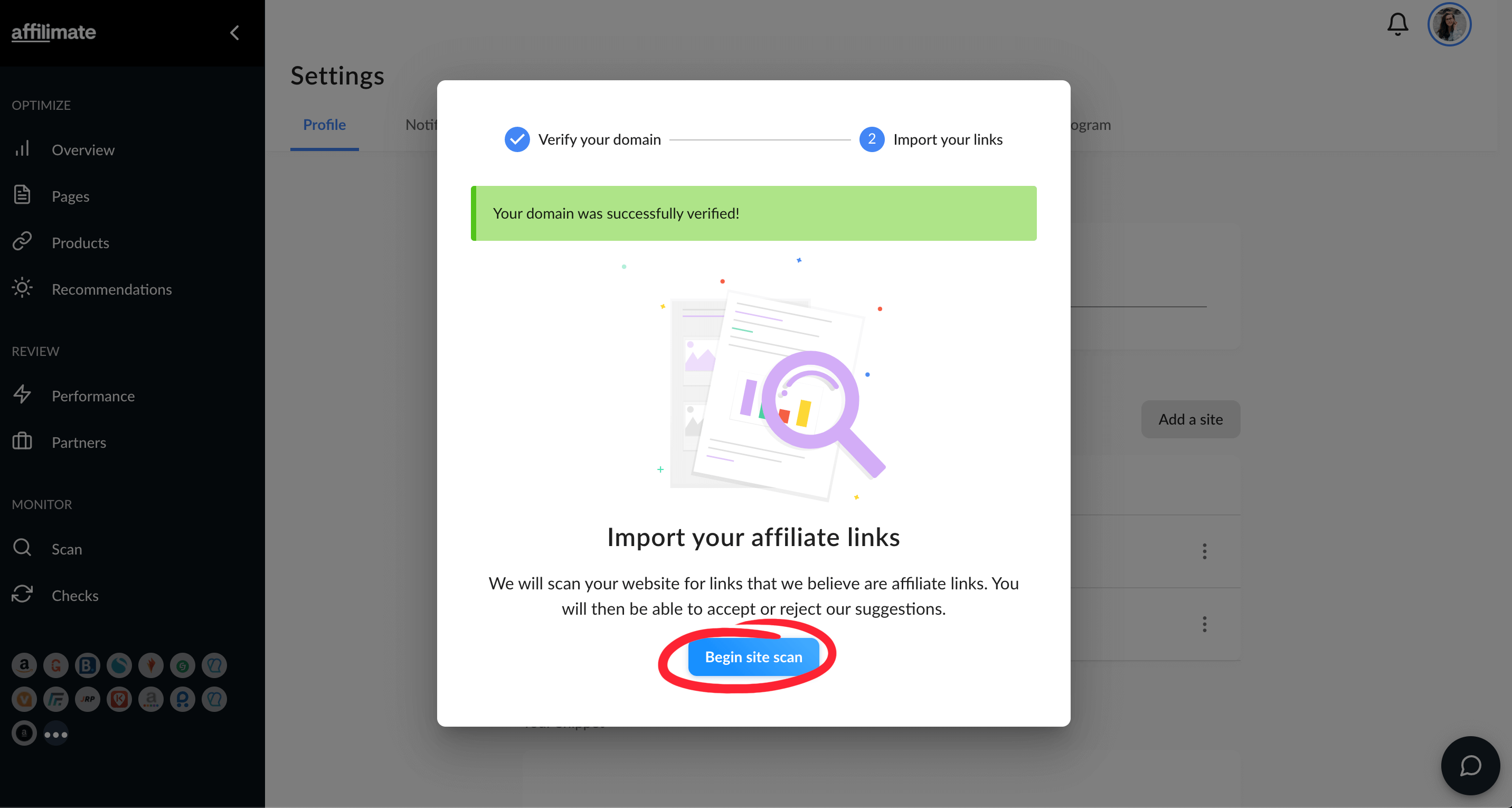 As usual, let the scan run and then curate the links.
Step 4: Deactivate the old site
Go back to your Settings page and deactivate your old domain name.
Click the three dots on the same line as your old website, and then choose "Deactivate".

It will work for a second or two, then you'll know the domain is successfully deactivated when the symbol changes to a red X.

A note on permanently removing a domain: It is also possible to remove your old domain, but we do not recommend doing that unless the domain was added to your account as a mistake (for example, you mean to add a domain to your account, but you accidentally added a domain to your client's account). In most cases, it's better to deactivate.